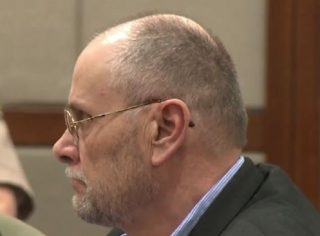 A jury has found Lester Jones guilty of murdering Paige Birgfeld, a single mother who also worked as a paid escort. Birgfeld, a resident of Grand Junction, Colorado, disappeared in June 2007. Hikers found her remains in March 2012.
Jones was believed to be one of Birgfeld's customers and phone records showed that he called her prior to her disappearance. Witnesses at trial discussed how tracking dogs detected Jones' scent in Birgfeld's car.
The defense aimed to poke holes in the prosecution's case by questioning their investigation methods. Aggressive cross-examination was geared towards casting doubt on the reliability of the dogs' who supposedly connected Jones to Birgfeld's death. A lead investigator who took over the case years after Birgfeld vanished admitted that his predecessor improperly handled evidence by not properly booking items and leaving them in her office. The defense also pointed to multiple other potential suspects who could have killed Birgfeld.
Ultimately, after three days of deliberations that began Thursday morning before taking a break for the holiday weekend, the jury found the prosecution's case to be more persuasive, finding him guilty of first degree murder and second degree kidnapping.
Both sides agreed to have Jones sentenced immediately, instead of at a later date. After brief discussions on the record, the judge sentenced Jones to life in prison without parole. Jones will have to pay restitution as well, but the amount will be determined at a later date.
This was the second trial that Jones faced, after a jury could not reach a decision in the first trial, which ended in September.
The Mesa County Sheriff's Office said in a statement following the verdict, "While this verdict will not bring Paige Birgfeld back to her family, we are happy it will give her family closure."
[Screengrab via KKCO]
Have a tip we should know? [email protected]