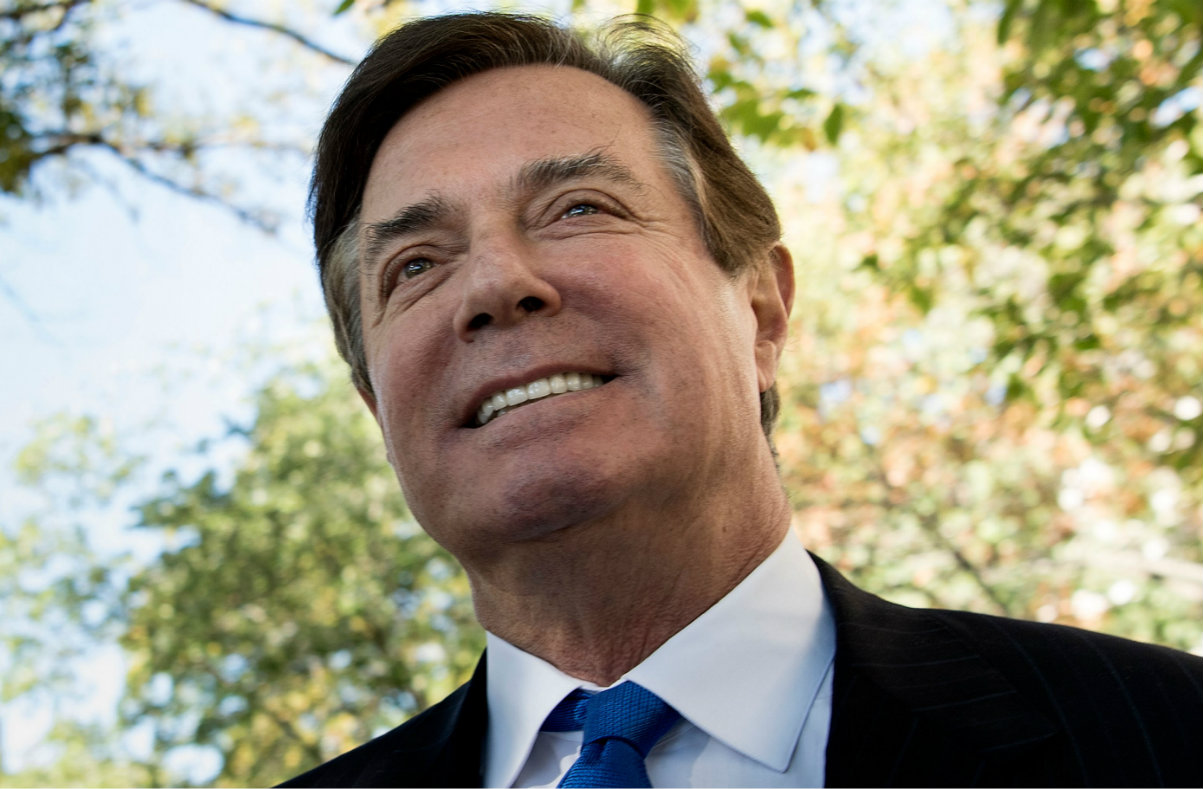 Defense attorneys for Paul Manafort, and the other potential targets of the Mueller Russia investigation are probably leaping for joy as they thumb through the DOJ's Office of Inspector General Report. The report, which examined the Clinton probe specifically, raised concerns that political bias may have impacted investigative decisions, based upon the text messages of several FBI agents that show an anti-Trump basis.
The OIG investigators seemed particularly concerned with text messages exchanged by FBI Deputy Assistant Director Peter Strzok, and Lisa Page, Special Counsel to the Deputy Director.  While the report was explicitly related to the Clinton investigation, investigators did unravel some important information related to the Russia probe as well. Strzok and Page were both involved with the Russia investigation and were also assigned to the probe conducted by Special Counsel Robert Mueller, before they were removed. In fact, Srtzok was assigned to lead the Russia investigation in late July 2016, as agents zeroed in on Paul Manafort, and other former Trump affiliates like Michael Flynn. Manafort is facing charges related to his consulting work for the pro-Russia government in Ukraine, including conspiracy to launder money, failure to register as a foreign agent, and obstruction of justice.
The questionable text messages also covered the period of time when both Page and Strzok worked on the Russia investigation. These text messages could add fuel to Manafort's defense attorneys argument that this was a biased investigation, and could be particularly detrimental to Mueller if a the judge allows jurors to see the texts during his trial.
In addition, the OIG reports claims that they were unable to verify that all of the text messages were recovered that were sent between Page and Strzok during a critical time when Strzok was assigned to the Russia investigation (from December 15 2016 to May 15 2017). Defense attorneys for Manafort may claim that due to alleged "issues with the data collection and preservation software" Manafort will not have access to all of the evidence against him.
The OIG report reads: "… the suggestion in certain Russia-related text messages in August 2016 that Strzok might be willing to take official action to impact president candidate Trump's electoral prospects caused us to question the earlier Midyear investigative decision in which Strzok was involved, and whether he took specific actions in the Midyear investigation based on his political views. "
The report concluded, that when it came to the Clinton investigation, they were unable to find evidence this political  bias lead to improper decision making. However, it is very important to note that no conclusion was given as to whether these messages could have impacted the direction and decisions as it relates to Russia probe. In fact, the report specifically notes that many of the questionable text messages happened during the course of the Russia Investigation.
Here's a sample of some of text messages that expressed anti-Trump sentiment:
March 12, 2016: Page forwarded an article about a "far right" candidate in Texas, stating, "[W]hat the f is wrong with people?" Strzok replied, "That Texas article is depressing as hell. But answers how we could end up with President trump."

March 16, 2016, Page: "I cannot believe Donald Trump is likely to be an actual, serious candidate for president."

June 11, 2016, Strzok: "They fully deserve to go, and demonstrate the absolute bigoted nonsense of Trump."

July 18, 2016, Page: "…Donald Trump is an enormous d*uche."
Another damning text message,Strzok sent a text to Page said "we'll stop it" with regards to Trump. When asked about the message, Strzok stated that he believed it was intended to reassure Page that Trump would not get elected, "not to suggest that he would do something to impact the investigation."
Whatever the explanation, there is no doubt the text message add fuel to Manafort's argument and ammunition to the claim that the FBI was being politicized.
However, in order to have a total win in the court of law, defense attorneys would have to prove that there was prosecutorial misconduct so egregious such that it tainted the entire investigation. That's a difficult task. While there might not be enough "there there" to win a motion to dismiss the case, if the evidence of these text messages was allowed to be admitted in trial, they could be damning for Mueller's team.
"If the judge allowed it, the defense could call Peter Strzok to the stand, and the jurors would hear about the text messages," explained Henry Hockeimer, a former federal prosecutor. The information could also be used during cross examination of the FBI agents that the prosecution brings to the witness stand during their case-in-chief.
"The issue is.. will this be allowed as evidence. Manafort (or others) would have to convince the Judge it was relevant to the defense," explained Hockeimer.
Ultimately, if this case goes to trial, the question will be: did Manafor commit these crimes beyond a reasonable doubt? If investigators provide financial data and strong evidence, it is unclear if these text messages demonstrated bias would come to play in their decision on whether to convict Mueller. But, as any prosecutor will tell you, jurors are unpredictable.
"Jurors can engage in jury nullification at times if they think investigation is tainted from the outset," Hockeimer explained.
Have a tip we should know? [email protected]
Rachel Stockman - President / On Air Host