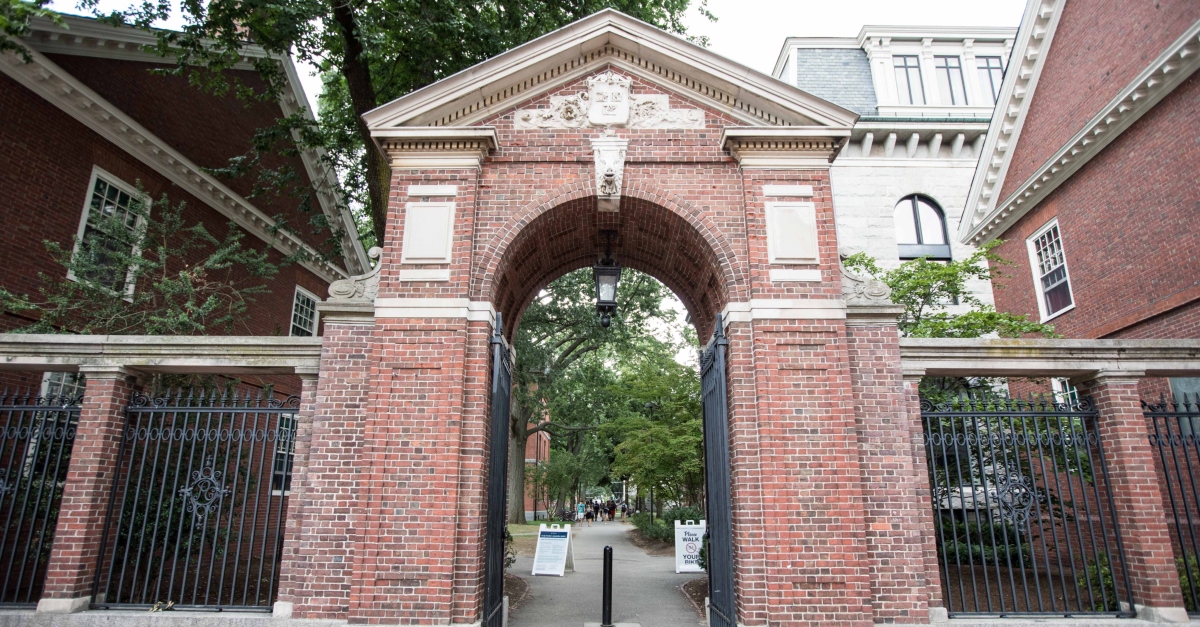 A woman is suing Harvard University, arguing that the school should hand over 19th Century pictures of two slaves she says are her ancestors. Tamara Lanier filed a complaint in Massachusetts on Wednesday, according to The New York Times.
In the complaint, Lanier said Harvard continues to "shamelessly" profit off of the "exploitation" of her ancestors, with the school even putting one image on the cover of a $40 textbook.
The daguerreotypes in question are of an older man named Renty and his daughter Delia. They were photographed unclothed in 1850 as part of a series of images commissioned by very influential but very racist Harvard biologist Louis Agassiz. Agassiz believed blacks and whites were different species, and that a black person's brain was about the size of an unborn white child's at seven months in the womb.
Lanier argued that Harvard "has never sufficiently repudiated Agassiz and his work," according to BU News Service. She also argued that the Agassiz never had a legal right to the images because he didn't get consent from his subjects.
"To Agassiz, Renty and Delia were nothing more than research specimens," the lawsuit said. "The violence of compelling them to participate in a degrading exercise designed to prove their own subhuman status would not have occurred to him, let alone mattered."
NEW: A woman in Connecticut is suing Harvard for ignoring requests to stop licensing photos of her great-great-great grandfather. This is Renty – a slave in South Carolina in 1850 when photo was taken. @NBC10Boston pic.twitter.com/gShWMh4KEf

— Perry Russom NBC10 Boston (@PerryNBCBoston) March 20, 2019
Lanier said in her lawsuit that "Papa Renty" taught himself to read and secretly held Bible readings. He was "small in stature but towering in the minds of those who knew him." Lanier said she learned much of her family's history from tales passed down by her mother. She also said she was able to prove that she's a descendent of Renty and Delia's.
A Harvard spokesperson told Law&Crime they have not yet been served the lawsuit, and were not in a position to comment.
[Image via Scott Eisen/Getty Images]
Have a tip we should know? [email protected]