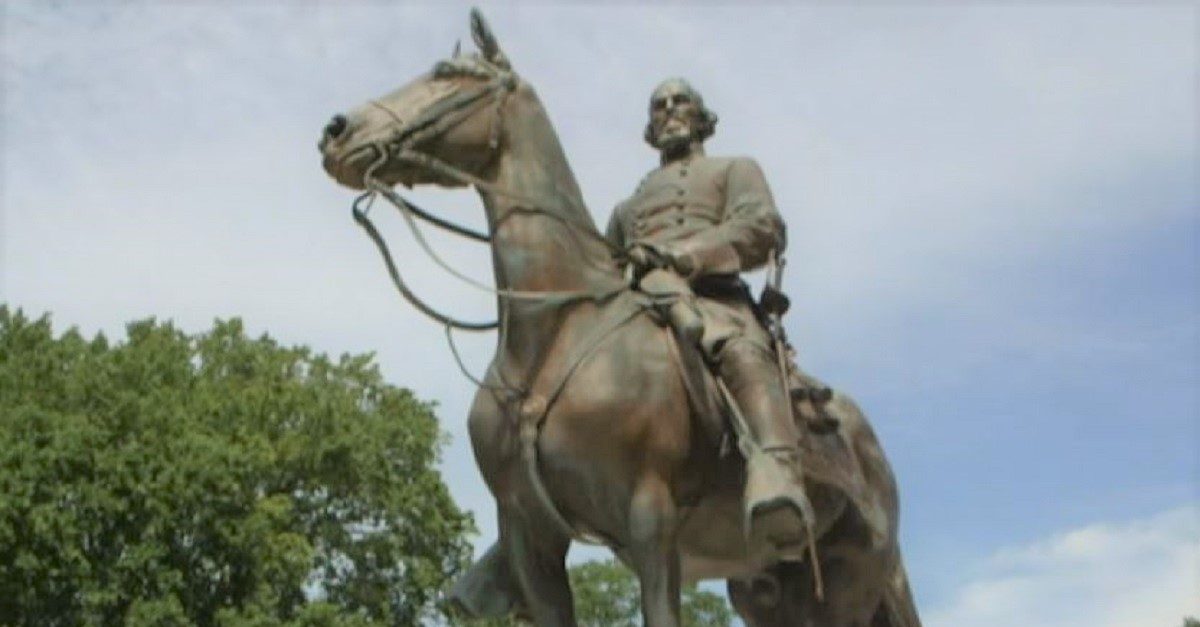 Descendants of original Ku Klux Klan leader Nathan Bedford Forrest are not happy that the city of Memphis, Tennessee used a legal loophole to remove a statue of the Confederate general almost exactly a year ago.
On the night of Dec. 20, 2017, the statue was removed from its resting place at Health Science Park. Given that the land was public property, the city could not legally remove the statue due to state law forbidding the removal of such monuments. To get around this, they sold the property to private group Memphis Greenspace, Inc. for $1,000. Greenspace was then able to remove the statue.
In a complaint filed on Monday, five of Forrest's great-great-grandsons and one "collateral descendant" of Forrest claimed that the statue and the pedestal it was on were part of the grave site of Forrest and his wife Mary Ann Montgomery Forrest. The lawsuit is over what they call "the desecration and trespass of the Graves[.]"
They allege that Memphis "illegally conspired with and illegally transferred" the park to Greenspace, calling the transaction a "sham" and noting that the legality of the sale is currently being appealed.
The Forrest descendants also claimed that Greenspace had a duty under Tennessee law to protect the grave site.
Law&Crime has reached out to Memphis Mayor Jim Strickland, who was named in the lawsuit, for comment.
Memphis chief legal officer Bruce McMullen said in a statement, "Every oversight body, including the courts and state comptroller, has found our actions to be lawful or appropriate,"  and that they "expect the same outcome in this case."
[Image via DW News screengrab]
Have a tip we should know? [email protected]