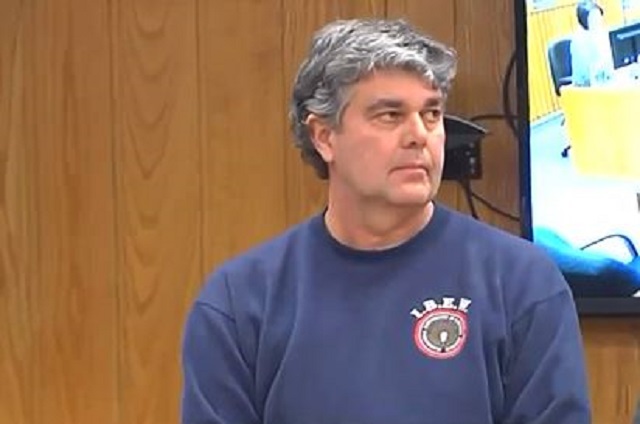 Emotions have been high during the sentencing hearing of Larry Nassar in Eaton County, Michigan for his conviction on three counts of first-degree criminal sexual conduct. Dozens of women and girls have been giving victim impact statements, and Friday morning, the father of three of those young women tried to attack Nassar in the middle of the courtroom.
A few hours later, Randall Margrave faced a contempt hearing for his actions. Judge Janice Cunningham informed him that he could face serious consequences for these actions.
"For the record you need to know that I could give you a jail sentence," Cunningham said, adding that she could also fine him up to $7,500.
Nevertheless, she said, "I don't want to do that," telling him that she would not punish him at all, given the circumstances.
Margrave had apparently heard details of his daughters' accounts for the first time in the courtroom and he was extremely angry. Margrave first asked the judge if she could let him have five minutes alone in a room with Nassar. When she naturally said no, he bolted for the defendant, only to be swiftly tackled by court officers.
Judge Cunningham issued a stern condemnation of Margrave's actions.
"But you have to understand that this is a courtroom and this is where we carry out and enforce the rules of law," she said. "We cannot and I cannot tolerate or condone vigilanteism."
Cunningham assured Margrave that the criminal justice system works and will deliver justice to Nassar.
"Use the legal system to do it. Use the system that's here, and there will be proper punishment."
Margrave expressed remorse for his actions.
"I'd like to apologize to everyone in the courtroom," he said.
Have a tip we should know? [email protected]