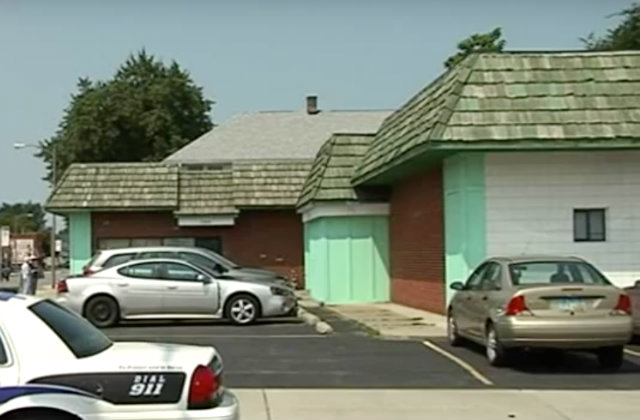 TOLEDO, Ohio (AP) — A dispute over whether to shut down Toledo's last abortion clinic is headed to the Ohio Supreme Court Tuesday, in a case both sides view as pivotal.
At issue in oral arguments will be the state health department's 2014 order shutting down Capital Care of Toledo for lack of a patient-transfer agreement, which would formally authorize the transfer of patients from the clinic to a local hospital.
Such agreements were mandated, and public hospitals barred from providing them, under restrictions Ohio lawmakers passed in 2013. The change prompted the University of Toledo Hospital, which is public, to withdraw from its transfer arrangement with Capital Care.
The clinic sued and won in the lower courts, which ruled the restrictions were unconstitutional. Judges have allowed the clinic to continue operating as the legal dispute continues.
Republican Attorney General Mike DeWine appealed to the high court last year, asking that justices uphold the state's action and shut the clinic down. In a divided vote in March, the court agreed to take up the case.
After the Republican-controlled state Legislature opted to outlaw transfer agreements with public hospitals, Capital Care went out of state, negotiating its required agreement with the University of Michigan Health System in Ann Arbor.
Ohio lawmakers responded by passing a new law setting a mileage limit on emergency care that Ann Arbor, at 52 miles away, was too far to meet.
Abortion-rights groups contend the transfer agreements, as well as the mileage limit and other restrictions not at issue in the case, are medically unnecessary.
A key legal issue is whether Ohio's state health director at the time relied on existing rules, or the stricter new laws, when he ordered Capital Care shuttered. The clinic argues the state moved the ball in the middle of its licensure proceeding, a contention the state rejects.
The clinic further argues the new licensing laws place an undue burden on women's right to abortion.
In court filings, attorneys for Capital Care argue the clinic had not made an emergency patient transfer in the 12 years before transfer agreements became mandatory and that those transferred before then were always accepted at a local hospital without issue.
"(T)he unrebutted evidence is that local hospitals always accept and treat patients in need of emergency care, as required by federal law — and any hypothetical state interest served by the licensing provisions is far outweighed by the harm these provisions impose on Ohio women," the brief states.
The state argues that the case should be viewed "as a straightforward administrative appeal about a surgical clinic that failed to comply with a health-care regulation designed to protect patient health and safety."
In its brief, DeWine's office contends that, if Capital Care were performing laser eye surgery, sports orthopedics or various routine surgeries carried out at Ohio's other ambulatory surgical facilities, "the Director's common-sense order would surely have been affirmed."
"But the Toledo Clinic at issue performs — abortions," the state writes, with a dash apparently added for emphasis. "And that fact, though irrelevant under the laws that apply here, led both lower courts astray."
State attorneys go on to argue that the case is not an abortion case but a case about health regulations.
The seven-member Supreme Court has six Republicans and one Democrat.
Capital Care sought the recusal of Justice Sharon Kennedy, a Republican, on grounds that a talk Kennedy gave to the Greater Toledo Right to Life anti-abortion group in March represented a conflict of interest. Kennedy asserted her objectivity and declined to step aside.
A related ethics complaint filed against her was dismissed.
[Screengrab of Capital Care via WNWO]
Have a tip we should know? [email protected]