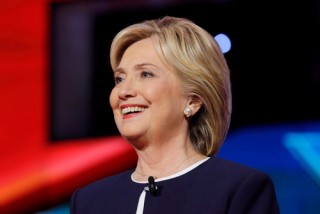 Hillary Clinton announced Wednesday that she'd start a federal Office of Immigrant Affairs if she wins the presidential election.
An aide told The Wall Street Journal that the office would coordinate federal, state, and local programs and policies, helping immigrants. The aide confirmed it would also help both the documented and undocumented. Clinton has previously promised she'd address immigration reform in her first 100 days of office.
The announcement comes as The New York State Immigrant Action Fund endorses her. The New York State Democratic primary is scheduled for April 19.
Clinton leads Bernie Sanders for the party nomination with 1,758 delegates to his 1,069.
[h/t Latin Post]
[image via Shutterstock]
–
Follow Alberto Luperon on Twitter (@Alberto Luperon)
Have a tip we should know? [email protected]