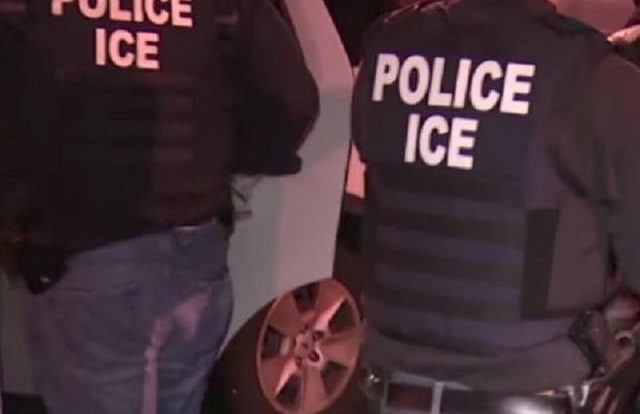 An undocumented immigrant who spoke publicly about his girlfriend's arrest says he was recently detained by Immigration and Customs Enforcement ("ICE") agents because he went to the press.
Baltazar "Rosas" Aburto Gutierrez spoke to the Seattle Times about his significant other's immigration-related arrest last month in the context of numerous ICE raids conducted in the Pacific Northwest as of late.
He was detained by ICE agents early Monday morning–after he got off work around 4 a.m.–as he went to get coffee and eggs at a local market near Willapa Bay, Washington.
As Aburto Gutierrez attempted to enter the market's parking lot, he says, an ICE agent's SUV blocked his path. That agent then said, according to Aburto Gutierrez:
You are Rosas. You are the one from the newspaper.
The 35-year-old recounted his story to Seattle Times reporter Nina Shapiro, who detailed his ordeal in a story published earlier this morning.
Aburto Gutierrez attempted to park his car and asked the agent, "Why are you arresting me?" The agent then replied "My supervisor asked me to come find you because of what appeared in the newspaper."
ICE spokeswoman Lori Haley responded to the allegations of retaliation by simply stating, "We don't retaliate." When further pressed for information by the Seattle Times, Haley then provided confirmation of Aburto Gutierrez's arrest and detention, but ignored questions about ICE's alleged retaliation in both email and over the phone.
Northwest Immigrant Rights Project's legal director Matt Adams commented on the situation after being apprised of the details. He said, "It certainly is troubling," while also noting that Aburto Gutierrez's First Amendment right to freedom of speech may have been violated.
Prior to his arrest, Aburto Gutierrez had lived in the United States for 18 years.
[image via shutterstock.com]
Follow Colin Kalmbacher on Twitter: @colinkalmbacher
Have a tip we should know? [email protected]