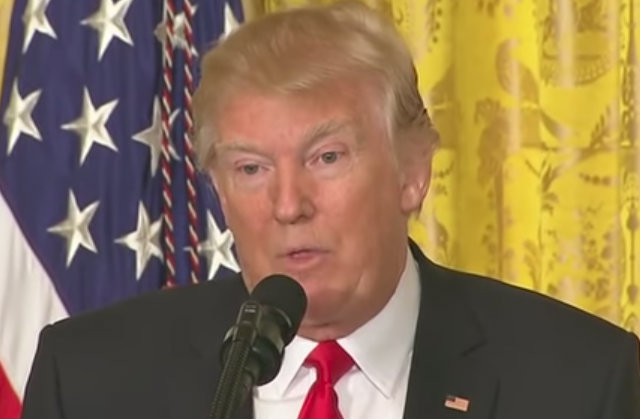 Here's some irony for you. A case brought by the State of California challenging the Department of Homeland Security's ability to waive certain laws for the purpose of building a wall on the Mexican border is being heard by none other than the same judge President Donald Trump said couldn't rule fairly in the Trump University case because of that wall.
That's right, Judge Gonzalo Curiel, famously described by Trump as "Mexican," despite being born in the United States, is presiding over the matter. Curiel was the judge for one of the cases where Trump was facing fraud allegations for his Trump University real estate course venture. Before ultimately reaching a settlement, Trump complained that Curiel couldn't be fair to him because of his heritage, since Trump was publicly expressing a desire to build a security wall on the Mexican border.
Then-candidate Trump caught a lot of flak for his comment, as it implied that a federal judge was incapable of doing his job due solely to his heritage, even though the Trump University case had nothing to do with Mexico. It remains to be seen how Trump will react to Curiel now being in a position to decide on an issue that could directly affect the wall's construction.
The case deals with the Trump administration's ability to bypass certain rules to build the wall. Waivers were granted to the federal government in 1996 and 2005 that allow them to get around certain requirements for the purpose of border security. One argument against this is that the waivers were meant to apply to specific projects, and not future events like the building of the wall. California also argues that the wall could be harmful to local wildlife.
Judge Curiel will hear arguments in the case on Friday.
[Image via CNN screengrab]
Have a tip we should know? [email protected]