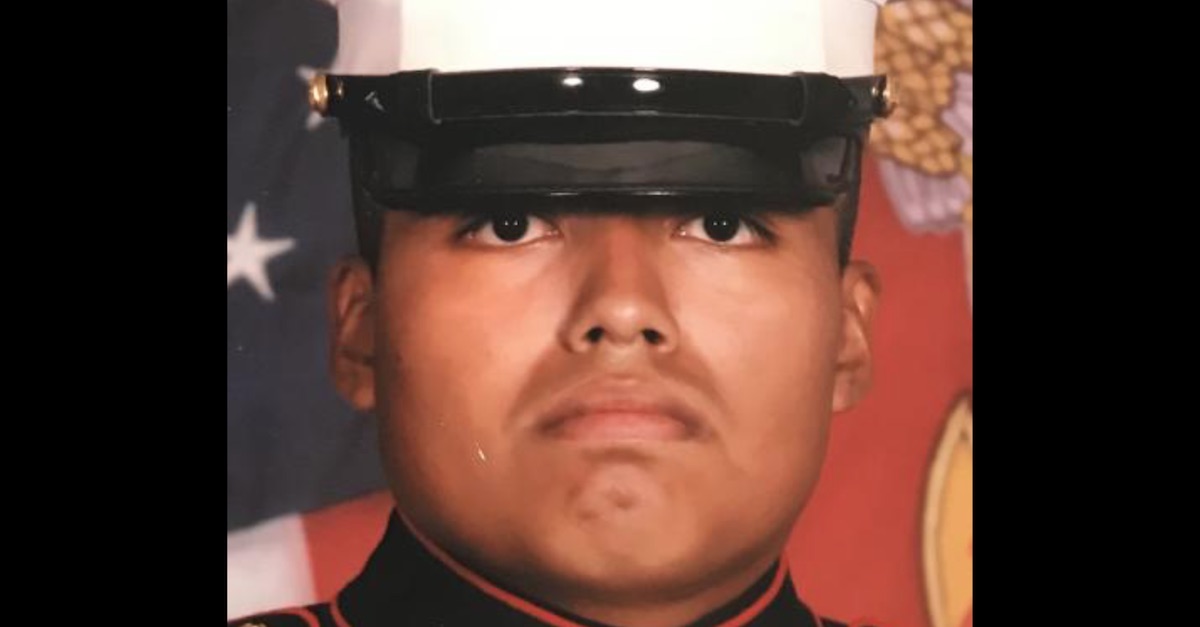 How on earth did a U.S. Marine veteran born in the United States get placed in ICE custody for deportation? That's the question that the ACLU of Michigan wants answered, and they believe that emails reveal what really happened.
According to BuzzFeed, a captain with the Grand Rapids Police emailed ICE after Jilmar Ramos-Gomez was arrested, asking, "Could you please check his status?"
ACLU lawyers claimed that local officials told them that the captain had been watching a news story at the time that mentioned Ramos-Gomez's name. Between that bit of information, and the emails—which they acquired through a public records request—the organization is convinced that this error was due to racial profiling.
"I don't think there is any other way to read it," ACLU senior staff attorney Miriam Aukerman said. "The idea that this is anything other than checking the status of someone based on his visual appearance and his Latino name, it doesn't pass the laugh test."
Grand Rapids Police, however, had a different explanation. Interim Police Chief David Kiddle said in a statement that it had to do with the specific allegations against Ramos-Gomez.
"Contacting ICE is not a routine part of our investigative process," Kiddle said on Facebook. "Rather, we did this in light of the potential risk to the public's safety, specifically through a possible act of terrorism."
The ACLU isn't buying that, though, saying that a text message from an officer to the FBI the day of the arrest said the feds weren't needed.
Regardless of why the captain reached out to ICE in the first place, that still doesn't answer why Ramos-Gomez, an American, was detained. ICE reportedly said that Ramos-Gomez told them he was undocumented.
The prosecutor in Ramos-Gomez's case still didn't understand what happened.
"I am confused," the prosecutor said in one of the emails. "Didn't his property have a US Passport in it? And he was a veteran?!"
An officer simply responded, "Who knows, not sure it was a US passport…. I am not sure about the vet thing."
As a result of the mistaken detention, Kent County Sheriff Michelle LaJoye-Young will no longer keep immigrants in custody said that her office for ICE to pick them up, unless federal officials have a court-issued warrant.
[Image via U.S. Marine Corps]
Have a tip we should know? [email protected]