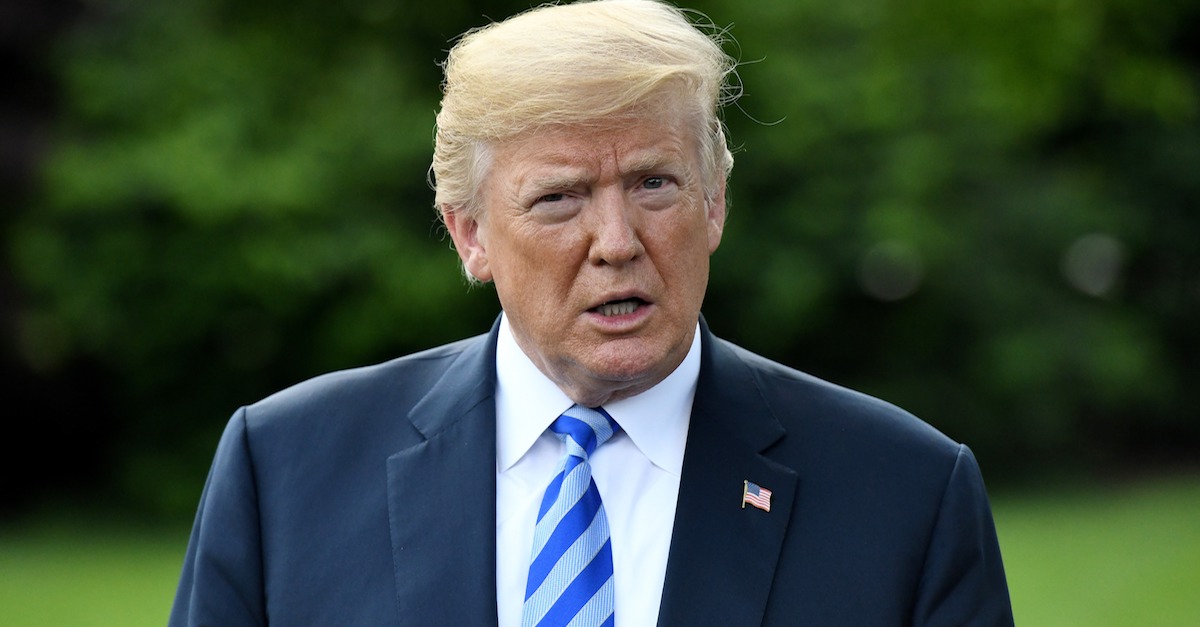 Americans went nuts on Wednesday when they received a startling message on their phones titled "Presidential Alert." Given the name of the message and President Donald Trump's penchant for online communication, people have plenty of questions about this system and how it affects them. Here are some answers.
1.What exactly is this alert system anyway?
Despite Wednesday's message, this is not a presidential alert system. It's a Wireless Emergency Alert system set up by the Federal Emergency Management Agency (FEMA) to allow government officials to swiftly send information to the American public in a time of crisis, specifically terror attacks, natural disasters, or other public safety threats.
2. Who sends these messages?
The alert everyone got this week was not sent by Trump, despite the misleading title. It was sent by FEMA as a test of the system. In the future, the president will have the ability to send messages, as will other officials from federal, state, tribal, and local governments.
3. Whose idea was this?
The system was brought into being under the Integrated Public Alert and Warning System Modernization Act of 2015. It was sponsored by Senator Ron Johnson (R-Wisconsin) and signed into law by President Barack Obama.
4. Can I opt out of receiving these alerts?
No, and that's pretty much the point. With other messages like AMBER alerts and flood warnings that automatically pop up on people's phones, many carriers let you go into your phone's settings to shut them off. The Wireless Emergency Alert System does not provide for such an option, as it's sole purpose is to reach everyone.
5. Is this even legal?
Three New Yorkers said it's not, and sued trying to block Wednesday's test of the Wireless Emergency Alert system. They failed, at least when it came to the test. J.B. Nicholas, Kristine Rakowsky, and Liane Nikitovich argued that the language of the law that specified when the system can be used is unconstitutionally vague. They claim in their complaint that President Trump and others could use the system to effectively turn people's phones into "Government loudspeakers." They sought a preliminary injunction blocking it the test. On Wednesday, Judge Katherine Polk Failla denied their request for an injunction, but the case is still going on. This brings us to the next question.
6. Can Trump text me whenever he wants about whatever he wants?
Luckily, the law specifically outlines the purposes of the alert system and what its limits are. It says:
Except to the extent necessary for testing the public alert and warning system, the public alert and warning system shall not be used to transmit a message that does not relate to a natural disaster, act of terrorism, or other man-made disaster or threat to public safety.
That means that no one–including the president–is allowed to abuse the system to send messages that don't have to do with disasters or other safety threats. It should be noted that the law does not specify what should happen if someone should violate this provision, but doing so would still be against the law.
[Image via Olivier Douliery-Pool/Getty Images]
Have a tip we should know? [email protected]