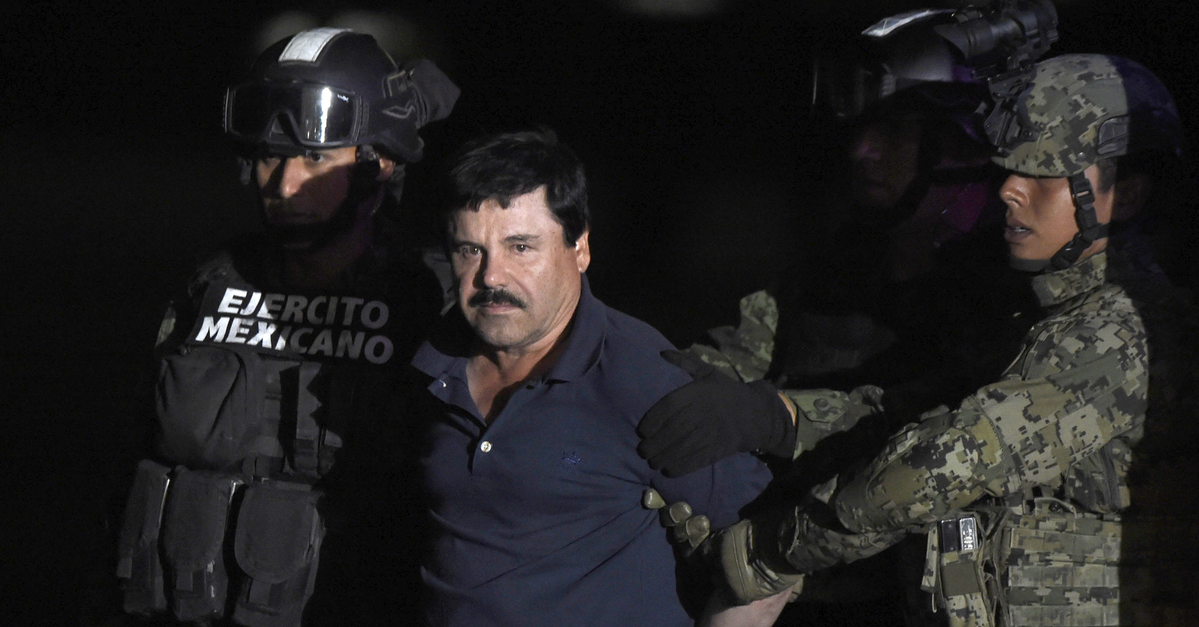 Fans of convicted drug lord El Chapo, presuming they exist, may be pleased to learn that his wife is starting a clothing line inspired by the Mexican kingpin. Emma de Guzman and El Chapo himself (real name Joaquín Guzmán Loera) started the El Chapo brand together, with a new website showing off some potential upcoming products.
According to the New York Daily News, the business kicked off when El Chapo signed a contract from his prison cell, giving his wife official rights to his name for the use of the new company, El Chapo Guzman: JGL LLC.
"This project is an idea Joaquin and I have had for a long time. Before he was in the USA we talked a lot about this topic," Emma told the Daily News. "Really, it's both of our ideas." She said their seven-year-old twin daughters serve as their "greatest inspiration." She hinted at items she has in mind, saying, "I want to start with a line of caps, then I'll begin to produce clothes, jackets."
The brand's website features images of products, including t-shirts, jeans, sport jackets, bathing suits, and accessories such as a pen, watch, belt, hat and glasses. It doesn't seem to have many active links just yet.
Mr. Guzmán was convicted in February of multiple charges related to drug smuggling related to the operation of the Sinaloa Cartel.
His legal team is currently seeking a new trial, based on the allegation that jurors violated the court's rules by talking about the case, both in and out of the courtroom.
[Image via Alfredo Estrella/AFP/Getty Images]
Have a tip we should know? [email protected]