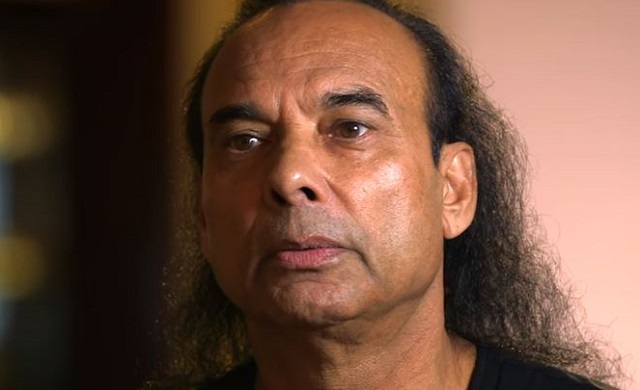 Hot yoga guru Bikram Choudhury is on the run, owing millions from a lawsuit, his former attorney says. The inventor of the eponymous Bikram Yoga, a practice that is done in 105-degree heat in studios worldwide, was hit with a $6.8 million judgment after his lawyer claimed he sexually harassed and fired her while she investigated rape allegations against him. First, Choudhury denied the rape allegations, and now he's reportedly denying payment, The Washington Post reported.
Minakshi Jafa-Bodden, who from 2011 to 2013 was head of legal and international affairs for Choudhury's school, finally decided enough was enough, after waiting to be paid since last year. Now the criminal justice system is getting involved, with Los Angeles County Superior Court Judge Edward Moreton issuing a warrant for Choudhury's arrest. Should authorities track him down and bring him in, bail will be set at $8 million.
"To have that bench warrant issued for Bikram. It sends a message to a debtor like Bikram that he will be held accountable and that the wheels of justice, although they don't turn as fast as we would want them to, they do turn," Jafa-Bodden told the Post after Judge Moreton's order. She and her lawyer, Aaron Osten, said that Choudhury was trying to hide his assets, including trying to ship cars and other items overseas. A court order now keeps him from moving property like cars from warehouses in Nevada and Florida. Chourhury also allegedly tried to fake a divorce and put money into fake companies.
Meanwhile, he's in the middle of six sexual assault lawsuits, five of them based on rape accusations.
The arrest warrant will allow authorities to stop pick up Choudhury at an airport, should he travel within, and would let officials work with other countries like Mexico, where he was recently taught a class.
"I don't want to say it's done, but it's awfully close," Osten said. "Because he's got nowhere else to go."
[Image via HBO screengrab]
Have a tip we should know? [email protected]