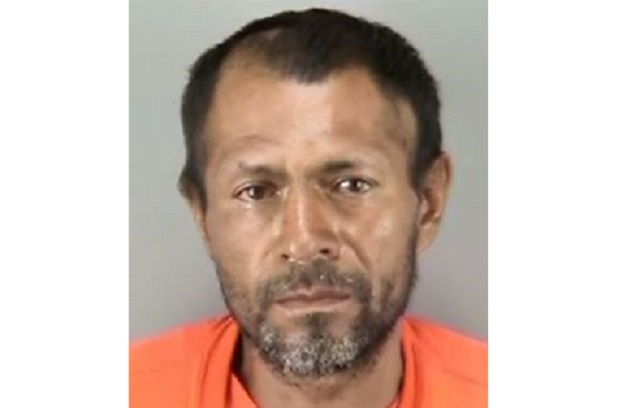 Jose Ines Garcia Zarate is set to be deported now that his trial for the murder of Kate Steinle has concluded. While the jury acquitted Zarate of murder and manslaughter charges, they found him guilty of being a felon in possession of a firearm.
The case sparked a national debate over "sanctuary cities" that have policies not to turn over undocumented immigrants to federal authorities. Zarate had been deported five times before Steinle's death, and was wanted for a possible sixth deportation. Three months beforehand, he had been in the custody of local law enforcement officials in San Francisco, but authorities did not turn him over to the feds.
Zarate did not deny firing the gun that killed Steinle, but his defense argued that it was an accident, and that the bullet ricocheted off the ground before fatally striking the woman. Authorities said that he fired the weapon into a crowd.
Prosecutors claimed that the gun Zarate used was stolen from an off-duty agent's car. Defense attorney Matt Gonzalez said during the trial that Zarate found the weapon wrapped in cloth on a pier, and that it accidentally fired while his client unwrapped it.
A spokesperson for the U.S. Department of Justice said Friday morning that they would look into possible federal charges against Zarate.
"We're looking at every option and we will prosecute this to the fullest extent of the law because these cases are tragic and entirely preventable,"  Sarah Isgur Flores told "Fox and Friends."
Attorney General Jeff Sessions spoke out against the verdict after it was announced, saying in a statement:
When jurisdictions choose to return criminal aliens to the streets rather than turning them over to federal immigration authorities, they put the public's safety at risk. San Francisco's decision to protect criminal aliens led to the preventable and heartbreaking death of Kate Steinle.
Have a tip we should know? [email protected]