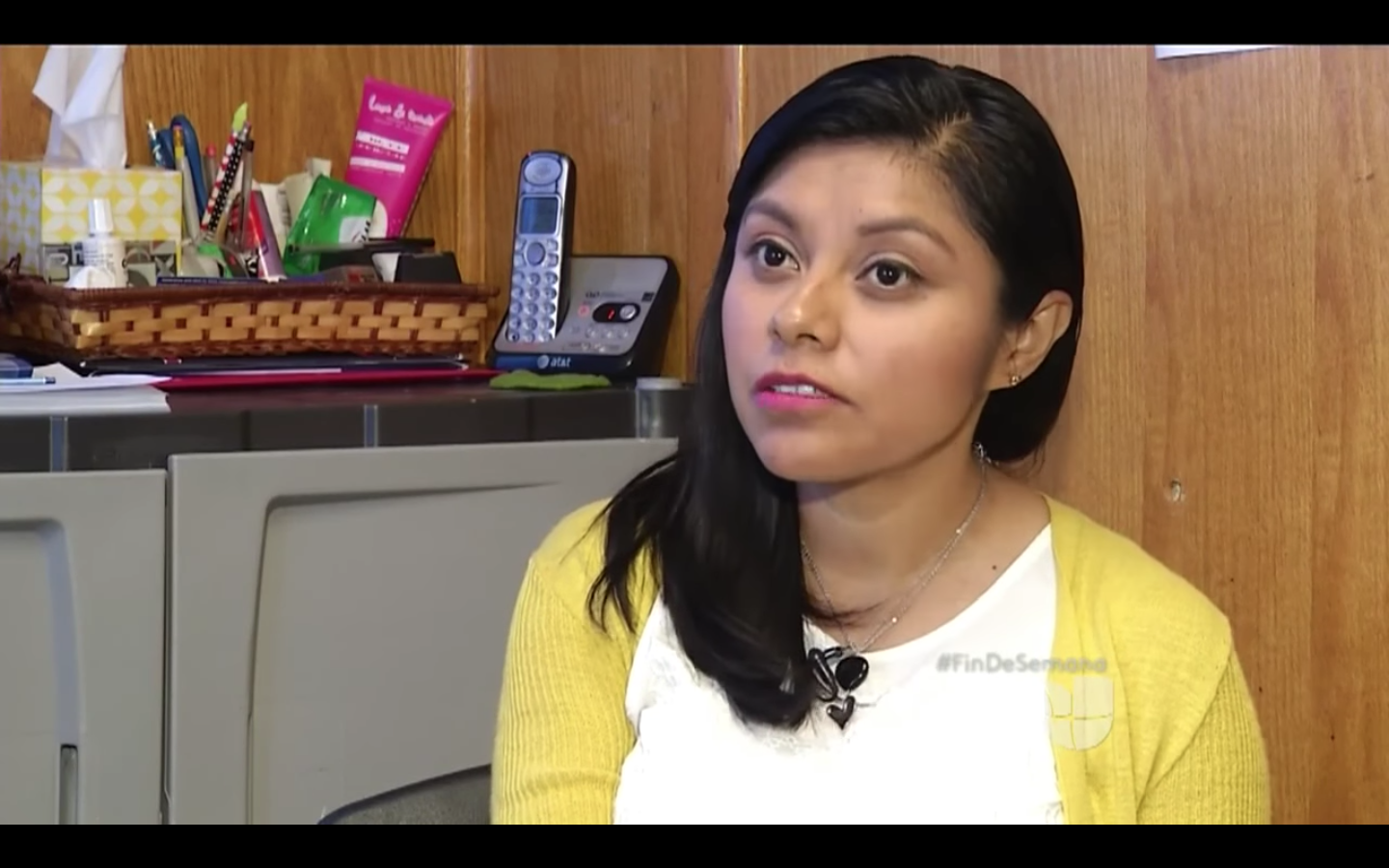 An undocumented immigrant has been appointed to a statewide post in California for what appears to be the first time in the state's history.
Mexican-born attorney and immigrant rights activist Lizbeth Mateo was selected by California's State Senate to head the California Student Opportunity and Access Program Project Grant Advisory Committee on Wednesday.
The committee advises the California Student Aid Commission on ways to increase access to college for poor and underrepresented communities. Mateo's appointment is groundbreaking both for her national origin and background in immigrant rights activism.
Prior to her appointment as committee chair, Mateo graduated from Santa Clara University Law School in 2016 and passed the California bar exam—infamously known in the legal community as one of the most difficult bar exams in the nation—in 2017.
Mateo also operates her own law practice specializing in workers compensation, personal injury, and immigration law.
According to her personal biography on the law firm's website, Mateo was born in Oaxaca, Mexico and arrived in the United States with her parents when she was 14-years-old.
Mateo has been involved in immigrant rights activism for over a decade. She was previously arrested for staging a sit-in at Senator John McCain's office in 2010 aimed at "immediate passage of the Dream Act."
In 2013, just before starting law school, Mateo voluntarily left the United States with fellow organizers from the National Immigrant Youth Alliance and attempted to reenter the country with six undocumented youth who had been deported immediately prior. Eventually, after 17 days in administrative detention, all nine were allowed to return to their homes in the United States.
While heavily focused on Dreamer and DACA-related activism, Mateo herself is not a recipient of the program. Her biography notes:
Despite meeting the requirements for the Deferred Action for Childhood Arrivals (DACA) Program, the Obama Administration denied Lizbeth's DACA Application eight days before Donald Trump's inauguration. Lizbeth launched a campaign to prevent the denial of her application and received the support of several members of Congress, the Mayor of Los Angeles, the Dean of Santa Clara Law, hundreds of law professors, organizations, and thousands of community members. Despite all the support, the Obama administration refused to exercise discretion and denied her the protections afforded by DACA.
California Senate President pro tempore Kevin de León is a longtime colleague of Mateo's. He said in a press release, "While Donald Trump fixates on walls, California will continue to concentrate on opportunities. Ms. Mateo is a courageous, determined and intelligent young woman who at great personal risk has dedicated herself to fight for those seeking their rightful place in this country."
[image via screengrab/Univision]
Follow Colin Kalmbacher on Twitter: @colinkalmbacher
Have a tip we should know? [email protected]