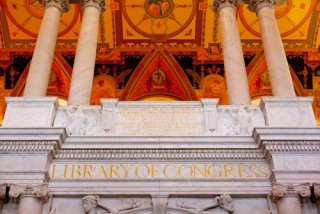 After a two-year push by a group of college students, the U.S. Library of Congress will no longer use the term "illegal alien" instead opting for less offensive terms like "noncitizen" or "unauthorized" immigration when categorizing material.
"[R]eferring to undocumented immigrants as 'illegal' is increasingly viewed as dehumanizing, offensive, inflammatory, and even a racial slur," a resolution sent to the Library of Congress by the American Library Association stated.
The Library of Congress announced in response to constituents, "the heading illegal aliens will therefore be canceled and replaced by two headings, Noncitizens and unauthorized immigration, which may be assigned together to describe resources about people who illegally reside in the country."
The complaint originated from a group of students from Dartmouth College who partnered with librarians in 2014 to send a petition to the Library of Congress.
"After seeing the dehumanizing word [illegal alien] so many times, I wondered if that's how Dartmouth thought of undocumented students," Melissa Aracely Padilla, a Dartmouth student, told Fusion, "I didn't think I could say anything, because it was a [subject heading] in a library." Fusion reports that Padilla was not authorized to live in the U.S. until she became a resident recently.
Interestingly, the Library of Congress first started using the header "aliens, illegal" about 35 years ago, according to Fusion.
[image via shutterstock]
Have a tip we should know? [email protected]
Rachel Stockman - President / On Air Host