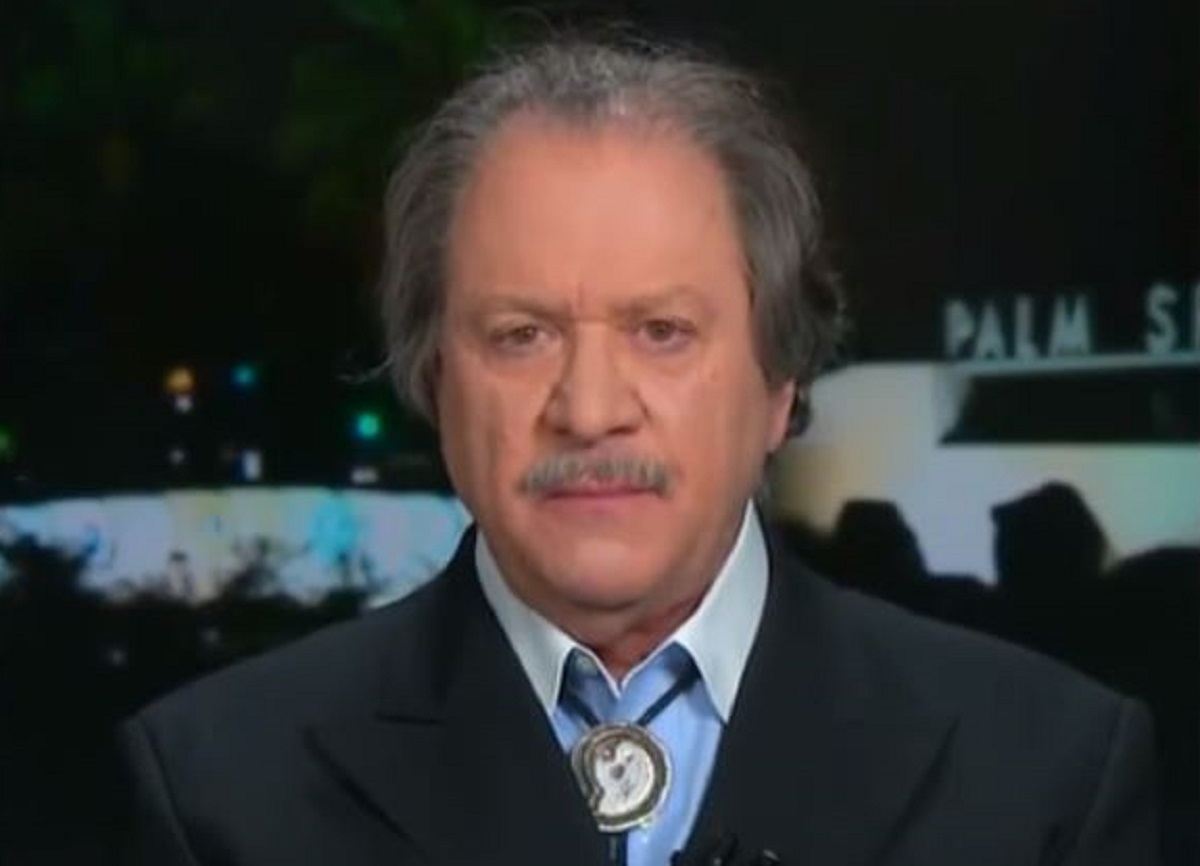 President Donald Trump recently added to his stable of personal attorneys with Joseph diGenova joining the ranks. Now, diGenova has made some statements in recent months that surely drew Trump's favor, but an old Wall Street Journal piece he wrote probably wouldn't get the same reaction from the president.
While diGenova has defended President Trump in television appearances, claiming people in the Justice Department were trying to frame him, he was on the other side when President Bill Clinton was in office. While Clinton was in the midst of scandals including Whitewater and Paula Jones, diGenova wrote a lengthy column arguing that — despite conventional wisdom to the contrary — a sitting president can be indicted while in office.
Legal opinions generally have been of the belief that a president cannot face criminal charges while they are still president. They can be impeached by the House and removed by the Senate, and would then be subject to charges after leaving office, but unless that happened, any case against them would have to wait until their term is over.
Not so, diGenova claimed in 1997. Acknowledging the common belief that presidents are immune until they leave office, diGenova said this notion has "no basis in law." He brought up a hypothetical situation where a president might decide to evade the Secret Service and go for a drive, possibly drunk, only to strike and kill a pedestrian.
"Does anyone argue that justice must await his impeachment and removal?" he asked. He also noted that in such a case, as terrible as it might be, the president might not even be subject to impeachment because it's not the type of offense the framers of the Constitution had in mind.
Of course, while diGenova criticized the lack of basis for believing a president cannot be indicted, he did little to prove otherwise. His main argument draws on a Nixon-era House Judiciary Committee memorandum of law. The memo, written during the Watergate investigation, said, "The Constitution itself provides that impeachment is no substitute for the ordinary process of criminal law since its specifies that impeachment does not immunize the officer from criminal liability for his wrongdoing."
Because the memo did not say that criminal charges had to wait until after the impeachment process, diGenova argued, there's reason to believe that charges can indeed be filed without a president being impeached and removed first.
With Special Counsel Robert Mueller's investigation of Trump for possible obstruction of justice still underway, we might get an answer to this question once and for all. The president may not like that one of his attorneys thinks that any charges would be able to go through immediately. At the same time, however, that belief could drive diGenova to be prepared for anything.
[Image via Fox News screengrab]
Have a tip we should know? [email protected]