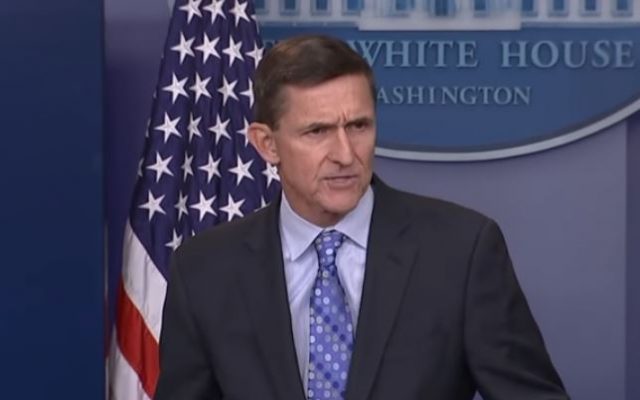 Michael Flynn told Donald Trump's transition team that there was a federal probe into secret lobbying work he'd done for Turkey during the presidential campaign, The New York Times reported. Two sources familiar with the conversation reportedly said he made the revelation to Trump lawyer Donald McGahn, who is now the White House counsel. This would mean he was appointed to be National Security Adviser despite the investigation.
A senior White House official denied the report in a talk with CNN.
Flynn and his lobbying organization Flynn Intel Group had been contracted to the Dutch company Inovo BV, which had connections to Turkey. He even wrote an Election Day op-ed in defense of the administration of President Recep Tayyip Erdoğan, and advocating for strong US-Turkey ties, but didn't acknowledge his links at the time.
Flynn had in fact done work for that government during the campaign, but only disclosed it in a March 7 DOJ filing. Federal law requires U.S. citizens doing work for a foreign government to register within 10 days of agreeing to the job.
This compounds bad optics for Flynn, who lost his job in February after misleading Vice President Mike Pence over phone calls he had with Russia Ambassador Sergey Kislyak. Sally Yates, an Obama-holdover who served as Acting Attorney General for the first ten days of the Trump administration, told Congress she warned McGahn that Flynn has been compromised by Russia, and was subject to blackmail. There is currently a federal grand jury inquiry in Virginia investigating Flynn's lobbying work.
Update – May 18, 4:56 p.m.: Added a note on a White House official denying the report.
[Screengrab via CSPAN]
Have a tip we should know? [email protected]