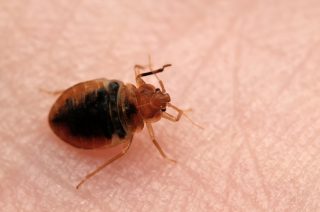 While President-elect Donald Trump is probably spending Thursday getting ready for tomorrow's inauguration, attorneys for one of his resorts are looking to settle a lawsuit alleging that a customer was attacked by bedbugs while staying there. The case has been going on since July, when Eric Linder of New Jersey filed a complaint alleging that he was covered in bites on his face, neck, and arm from bed bugs from staying at the Trump National Doral Miami resort.
According to The Miami Herald, attorneys for Linder and the Trump resort are expected to meet on Thursday to see how they can put the matter behind them. In addition to the physical effects of the bites themselves, Linder has claimed that he left clothing behind in the villa where he stayed out of fear they became infested, and that he suffered humiliation from having to spend 24 hours covered in ointment. The resort had previously argued that the bed bugs were the result of Linder's own carelessness and negligence.
Linder was seeking at least $15,000 for his trouble. It remains to be seen whether the two sides will reach an agreement.
[Image via Shutterstock]
Have a tip we should know? [email protected]