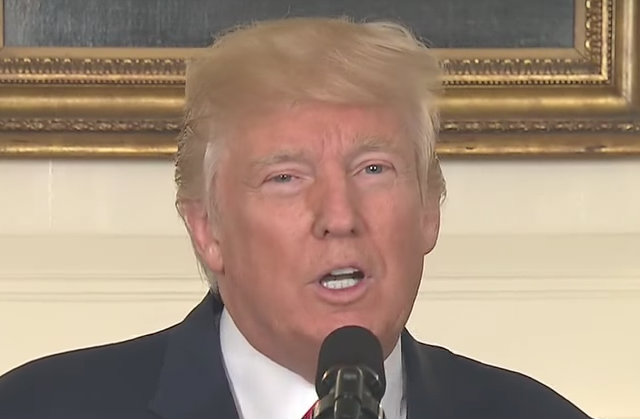 Turns out, President Donald Trump ordered the firing of Special Counsel Robert Mueller last June, according to The New York Times. Sources, described as "four people told of the matter" said POTUS stepped back after White House Counsel Donald McGahn refused to relay that order to the Justice Department, and threatened to quit.
This would help explain why the president hasn't really gone after Mueller's job despite publicly grumbling about the investigation, and claiming Mueller's team suffered from conflicts of interest and political bias.
The sources did not want to be identified, The Times said, because of the ongoing probe. According to them, what ticked Trump off were media reports that Mueller's team was considering an obstruction of justice case against the president.
After all, Trump fired FBI Director James Comey amid the feds' probe into whether the president's campaign colluded in Russian election interference. They were also looking into whether former National Security Adviser Michael Flynn broke any laws. Those investigations then fell to the appointed special counsel Mueller, and pundits suggested that this could be obstruction of justice on the president's part.
Trump's team wouldn't discuss the new report.
"We decline to comment out of respect for the Office of the Special Counsel and its process." Trump lawyer Ty Cobb told the Times in a statement.
Trump has repeatedly called the Russia allegations a "witch hunt" by Democrats.
[Screengrab via ABC]
Have a tip we should know? [email protected]