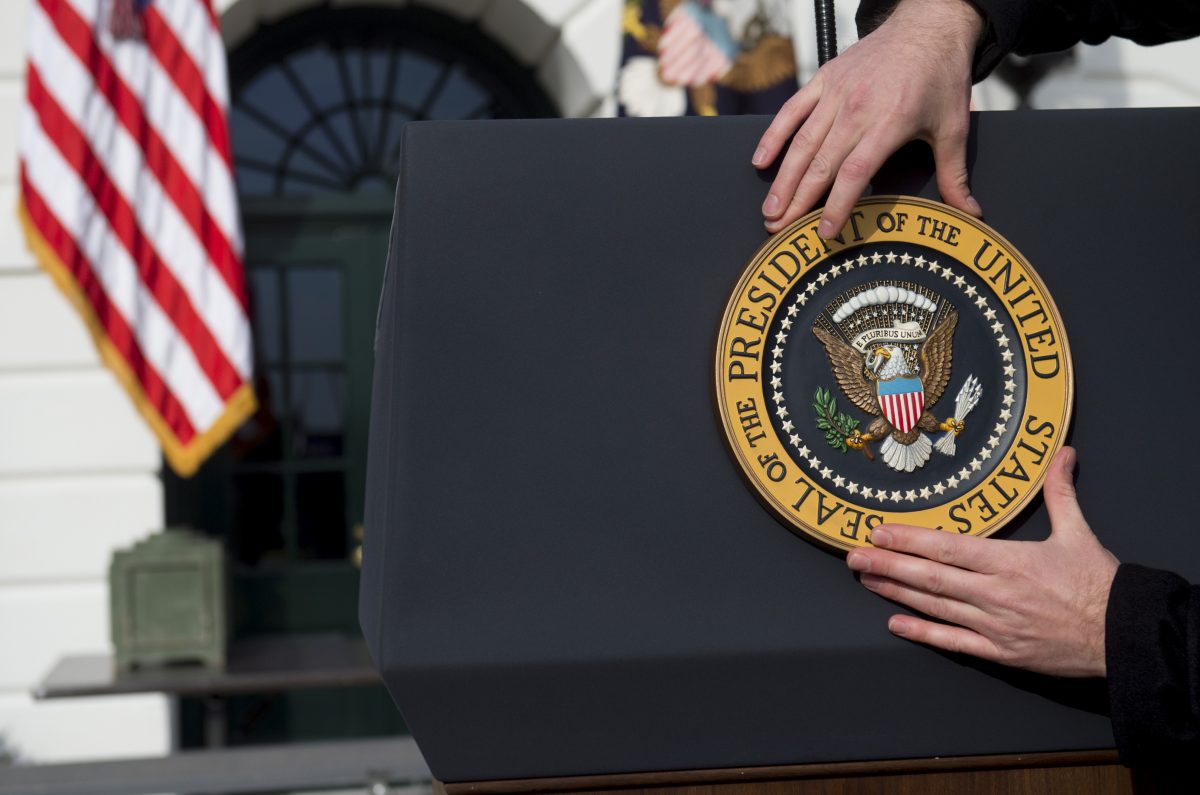 Critics of President Donald Trump have constantly expressed concern that his business dealings would influence his presidency, or vice versa. Now it appears that the Trump Organization has blurred those lines in a way that they might not have expected. According to ProPublica, the organization commissioned markers to be placed on golf courses bearing the presidential seal.
Some might think having a golf course with the seal would be pretty cool, others might think it's tacky, but a judge might think it violates 18 U.S. Code § 713. That law says that anyone who displays a likeness of the seal on items including advertisements, buildings, and monuments, in a way that could convey "a false impression of sponsorship or approval by the Government of the United States," is breaking the law.
Anyone who manufactures the likenesses can also be held in violation. According to ProPublica, Eagle Sign and Design confirmed that they made the design. While they wouldn't say who they made it for, an order form viewed by the publication said that the listed customer was "Trump International." A Facebook post on Eagle Sign and Design's page reportedly included a photo of the markers, but it appears to have since been taken down.
Committing an offense under this statute could bring a punishment of up to six months behind bars, plus a fine.
The law says that a complaint can be made by a representative of any federal government agency, which could result in the Attorney General filing a suit for an injunction. Law&Crime reached out to the U.S. Department of Justice for comment, but they did not immediately respond.
A logo on a golf course marker isn't exactly the kind of treachery one might consider to be a big deal, especially since presidents including Ronald Reagan, George W. Bush, and Barack Obama had personalized items with the seal, including golf balls, china, and M&M's.
A key difference, however, is that those were for personal, not commercial purposes.
Washington University Law Professor Kathleen Clark stressed why the law is important, saying it's "an expression of the idea that the government and government authority should not be used for private purpose." Doing so, she said, "would be a misuse of government authority."
[Image via SAUL LOEB/AFP/Getty Images]
Have a tip we should know? [email protected]