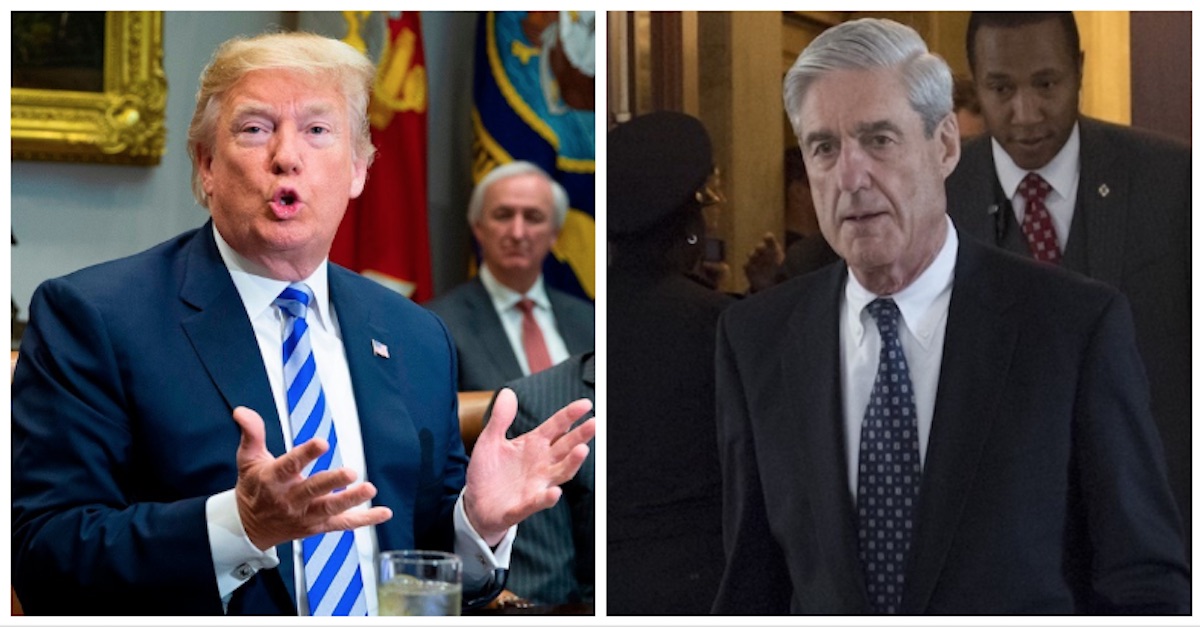 President Donald Trump recently reinforced the White House legal team by substantial numbers–hiring 17 additional lawyers to fend off congressional and special counsel investigators–according to the attorney in charge of that effort.
The Independent reports that White House Counsel Pat Cipollone made the new hires in response to a slate of anticipated inquiries from House Democratic Party investigators and to help deal with existing investigations by Special Counsel Robert Mueller. Those new hires were reportedly made in "recent weeks."
Cippllone is a high-profile attorney within the conservative movement. He previously served as an assistant to the once-and-likely-future attorney general William P. Barr and later went on to found the National Catholic Prayer Breakfast–a yearly fast-breaking event held in Washington, D.C. which regularly attracts a who's who contingent of conservative politicians and commentators. Cipollone replaced former White House counsel Don McGahn late last year.
According to the London-based outlet, Cipollone has been working closely with White House lawyer Emmet Flood–who himself served as interim White House counsel in between McGahn's October 2018 exit and Cipollone's formal takeover in early December.
Flood was initially offered a job in the Trump White House in early 2017 but declined. He later signed on to helm the administration's response to the Mueller investigation in May 2018–replacing previous Mueller response director and White House lawyer Ty Cobb. Flood works under the auspices of the White House Counsel's Office but is said to report directly to the president.
The Independent notes that those 17 new hires will largely be working on ways to keep Trump's "confidential discussions with top advisers" from being publicly disclosed–either to congressional Democrats or by the special counsel in his forthcoming report on Russian electoral interference during the 2016 presidential election and possible obstruction of justice–by asserting the longstanding legal doctrine of executive privilege.
Unnamed "Trump aides" cited by the outlet say the new bevy of White House lawyers is "focused on preserving a legal protection routinely invoked by presidents of both major parties," an allusion to the concept of executive privilege.
This concept is believed to have historical precedents dating back to the days of George Washington but was not recognized officially as a doctrine of law by U.S. courts until the watershed 1974 Supreme Court case of U.S. v. Nixon.
That case, of course, was largely (and unanimously) decided as a sort of check on executive privilege assertions in light of the Watergate scandal and former president Richard M. Nixon's refusal to abide by a federal subpoena. Ultimately, it provided a legal framework for valid executive privilege assertions going forward.
As Law&Crime previously reported, the Trump White House has long intended "to exert executive privilege more aggressively," and this tactic was more or less widely telegraphed when Flood took the reins in mid-2018. Flood is said to have long taken a "hard line" on asserting executive privilege in ways considered "professional and effective" by D.C. insiders.
The new hires will be on hand to help with Trump's all-but-certain executive privilege battles going forward.
Of particular note regarding these new hires is the state of Trump's legal team for most of his administration.
The Independent notes that as of last year, the White House was functioning with roughly 20 or so lawyers–a starkly lower number than most recent administrations' use of 40 or 50 such lawyers–even without those administration's facing the looming threat of existential scandal and investigations. Since Cipollone assumed the mantle of White House Counsel, however, he's beefed the Trump administration's legal staff up to roughly 35 and has aims to increase that number to 40ish lawyers "in the coming weeks."
"It's almost as if he's building a law firm within a government entity," Trump's personal lawyer Jay Sekulow told the London-based paper. "You have very senior lawyers coalescing into a great team."
[Images via Alex Edelman-Pool/Getty Images, Saul Loeb/AFP/Getty Images]
Have a tip we should know? [email protected]