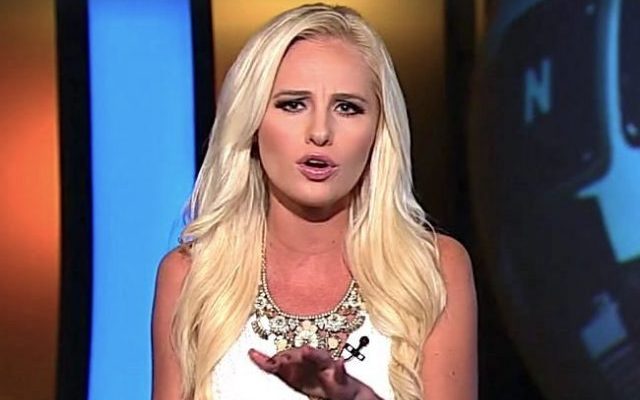 The legal drama between Tomi Lahren and Glenn Beck continues to play out, both in court and the media, with Lahren now seeking to hold Beck and his online network TheBlaze in contempt of court after an article appeared in The Daily Caller that included information which presumably came from TheBlaze's employees that paints Lahren in a negative light. The article was published just days after a judge instructed both sides in the case to refrain from criticizing each other in public.
The article, titled "EXCLUSIVE: The Inside Story Of How Tomi Lahren Flamed Out At The Blaze," discussed how Lahren clashed with her fellow hosts, used butt pads and upset both staff and advertisers. In response, Lahren's attorney said, "This Court should immediately get to the bottom of what appears to be a very transparent attempt at a public smear campaign by Defendants," according to a filing obtained by The Dallas Morning News.
A spokesperson for Beck and the TheBlaze said, "We do not know who is commenting to the press but we are asking them to please stop and respect the court, the process and ultimately, common decency."
Lahren is suing for wrongful termination, claiming that Beck fired her from TheBlaze because she stated on "The View" that she is pro-choice. TheBlaze maintains that they never fired Lahren, and that they are still paying her, even though they canceled her show. They have filed a countersuit against her, claiming she was "benched" from air after a series of bad behavior.
Have a tip we should know? [email protected]