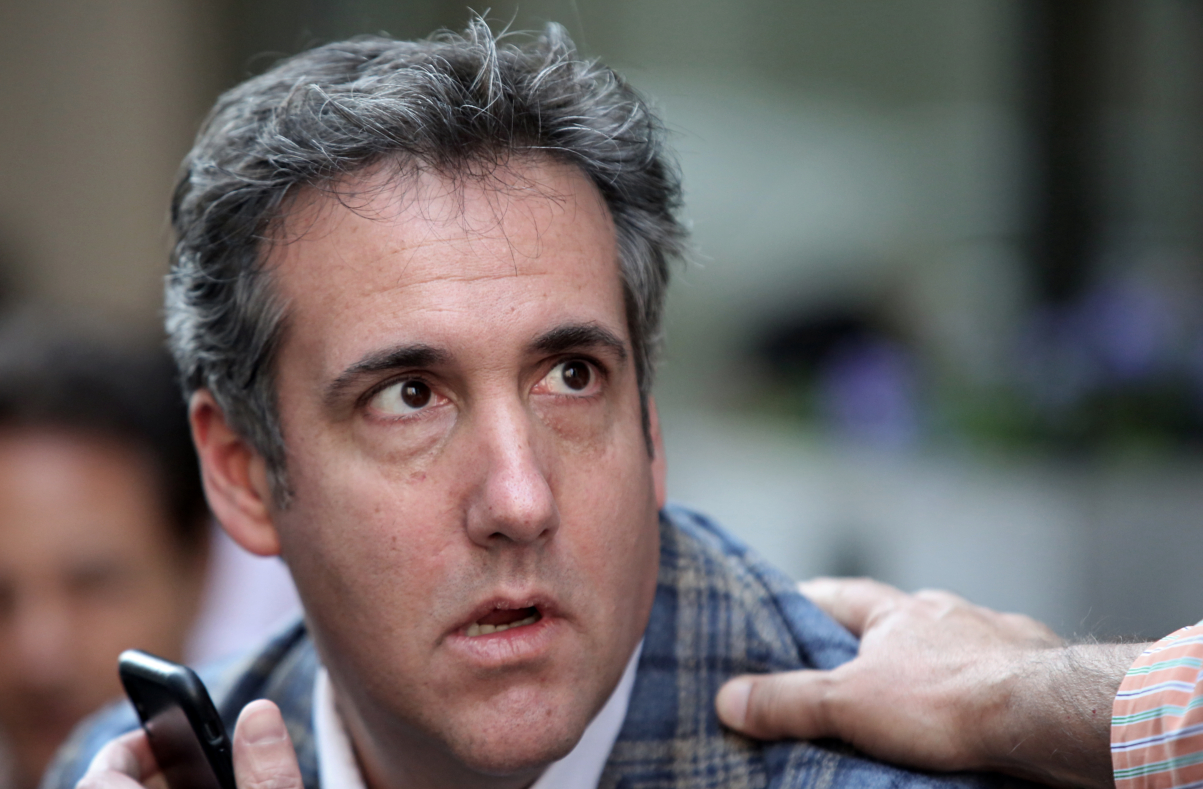 Satirical outlet The Onion just published an actual, honest-to-God 2013 cease and desist letter it received from Trump attorney Michael Cohen. Law&Crime confirmed with a source familiar with the matter that it's for real. In it, Cohen tells them to take down an offending article jokingly attributed to Donald Trump. It is headlined, "When You're Feeling Low, Just Remember I'll Be Dead In About 15 or 20 Years." Apparently, Cohen didn't find it very funny.
"Let me begin by stating the obvious…that the commentary was not written by Mr. Trump," Cohen wrote. "Secondly, the article is an absolutely disgusting piece that lacks any place in journalism; even in your Onion."
Yes, The Onion, a site known for depicting former Vice President Joe Biden as a drug dealing rogue.
Cohen demanded that the outlet "immediately remove this disgraceful piece from your website and issue an apology to Mr. Trump." He asked them to contact him immediately to discuss this, and added, "This commentary goes way beyond defamation and, if not immediately removed, I will take all actions necessary to ensure your actions do not go without consequence. Guide yourself accordingly."
POLITICO first reported the existence of this letter in a profile on The Onion published Sunday. The article examined the ways the Trump presidency has changed the outlet's output.
To be sure, the offending article is a visceral takedown of Trump, and takes The Apprentice host to task for spreading the conspiracy theory that then-President Barack Obama was not born in the United States.
"Let's try a surefire pick-me-up that is certain to buoy your spirits right this very moment: let's think of ways I could die!" the 2013 article stated.
Update – May 21, 6:00 p.m.: Law&Crime reached out to Cohen for comment. He responded after the publication of this article.
"Is this a real question?" he wrote in an email. He did not immediately respond to specific follow-up questions about whether he disputed the veracity of the letter, what kind of legal action he would've taken against The Onion, and how their 2013 Trump article precisely fell outside of First Amendment protection.
Update – May 21, 7:18 p.m.: "You are aware The Onion is a satire newspaper?" Cohen just wrote in an email to Law&Crime, and linked to the Wikipedia page for The Onion.
Cohen then called out "haters" and "trolls" in a tweet for not realizing The Onion is "SATIRE."
David Ford, a spokesperson for Gizmodo Media and The Onion, publicly confirmed Monday afternoon that the letter is real.
[Image via Yana Paskova/Getty Images]
Have a tip we should know? [email protected]