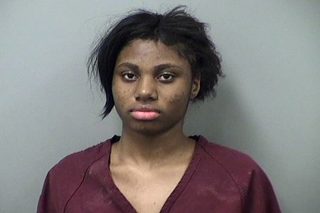 A teenager from Michigan went to court on Tuesday on charges that could send her behind bars for the rest of her life. Lestina Marie Smith, 17, allegedly threatened a 19-year-old with a weapon and made him engage in sex acts, MLive.com reported.
Smith is accused of holding the man, whose identity is being kept anonymous, at knifepoint and forcing him to have vaginal and oral sex with her. The incident allegedly took place earlier this month. Smith is now facing two counts of first-degree criminal sexual conduct. Each of those charges could result in a life sentence.
Smith is currently being held in Saginaw County Jail without bond, and is scheduled for another court appearance on February 3.
[Image via Saginaw County Jail]
Have a tip we should know? [email protected]