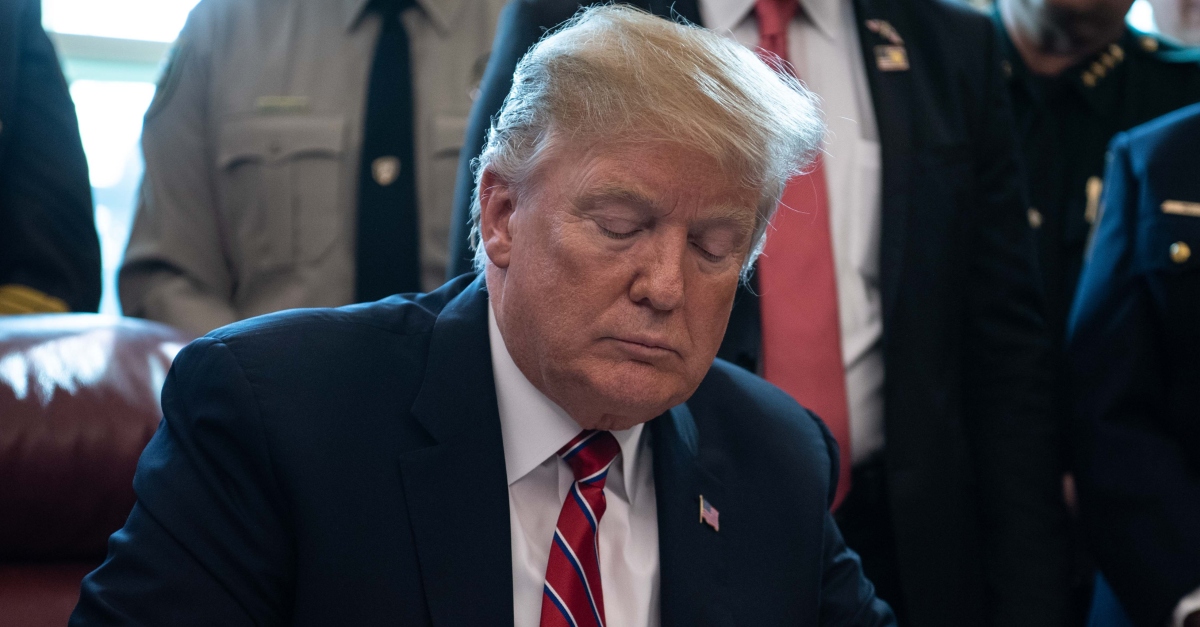 Whether or not the IRS has to release President Donald Trump's tax returns remains "far from clear," according to at least one tax policy expert. In a new two-page letter sent to the IRS Commissioner Charles Retting Saturday morning from House Ways and Means Committee Chairman Richard Neal (D-Mass.), Neal insists upon obtaining the president's tax returns and a decision from the IRS within the next 10 days.
"I expect a reply from the IRS by 5:00 p.m. on April 23, 2019. Please know that if you fail to comply, your failure will be interpreted as a denial of my request," Neal said in the letter.
University of Iowa Law Prof. Andy Grewal, however, questions the legitimacy of the letter.
"As the letter hints, Congress has broad powers and they're acting for proper purposes and usually the mental thoughts of the legislature don't negate the validity of the inquiry, but the question here is, are they in fact pursing a legitimate purpose?" he said in an interview with Law&Crime.
"Generally, there are strong presumptions of Congress' investigations, but that doesn't mean it's conclusive if they just say they need information," he continued.
Earlier this month, Neal formally requested the last six years' worth of President Trump's tax returns, citing what's been dubbed a "little-known provision" in tax code to do so.
Neal said that the Committee is "considering legislative proposals and conducting oversight related to our Federal tax laws, including, but not limited to, the extent to which the IRS audits and enforces the Federal tax laws against a President."
But Grewal thinks this request was "a bit odd as well."
"They want to investigate how the IRS audits presidents, but some of the info they requested has nothing to do with that. They want the IRS audits from 2014, but how does that have to do with Donald Trump?" he questioned.
House Democrats are fighting hard to get their hands on President Trump's tax returns, but if they can't do it on their own they might have some help.
On Monday, lawmakers in New York proposed a bill that would allow the commissioner of the state's Department of Taxation and Finance to turn over state tax returns if requested by certain congressional committees.
The bill, introduced  by State Sen. Brad Hoylman (D-N.Y.), could serve as a backup plan for Democrats. If the U.S. Treasury Department denies requests from Congress for the president's federal tax returns, they would at least have a chance of getting his state returns. Currently, the state taxation department is not allowed to release them, but the bill would change that if it gets passed and signed into law.
Trump appears prepared to fight this to the Supreme Court.
Rep. Richard Neal Letter to… by on Scribd
Matt Naham and Ronn Blitzer contributed to this report.
[Image via Nicholas Kamm/AFP/Getty Images]
Have a tip we should know? [email protected]