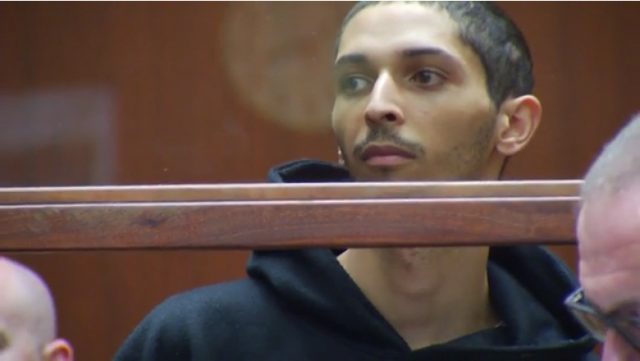 The California man alleged to have sent SWAT team members to the Kansas home of Andrew Finch has been charged with manslaughter over the prank phone call leading to Finch's death late last year.
On December 28, someone placed a phone call to authorities in Wichita, Kansas. The content of that phone call described an alleged hostage situation occurring at Finch's residence. The caller that night claimed to have murdered his father and said he was holding his mother and sister at gunpoint. According to the 911 recording made of the phone call, the caller also said he poured gasoline all over the house and, "might just set it on fire."
Wichita police then sent a SWAT team to Finch's home.
When Finch opened the door he was caught off guard and made a move to cover his eyes–being blinded at the time by the presence of police spotlights. As Finch's hand moved to shield his face–nowhere near any place a gun could plausibly be–an officer shot and killed him. Finch was 28-years-old.
The caller that night has been identified as one Tyler Barriss. He was arrested in Los Angeles the next day. After spending some time in a California jail, Barriss was extradited to Kansas earlier this week. Bariss has since been linked to multiple swatting incidents across the country–and a warrant was issued for his arrest over such an incident by Canadian authorities earlier this week as well.
Aside from manslaughter, Barriss is also being charged with interference with law enforcement and giving a false alarm related to criminal activity or a threat on someone's life or safety. The latter charge is a felony in Kansas. If convicted, Barriss stands to spend in excess of 15 years in prison for the various crimes alleged.
Sedgwick County District Attorney Marc Bennett is also considering filing charges against the officer who shot and killed Finch–who has yet to be identified. The officer was placed on administrative leave immediately after the shooting.
[image via screengrab]
Follow Colin Kalmbacher on Twitter: @colinkalmbacher
Have a tip we should know? [email protected]