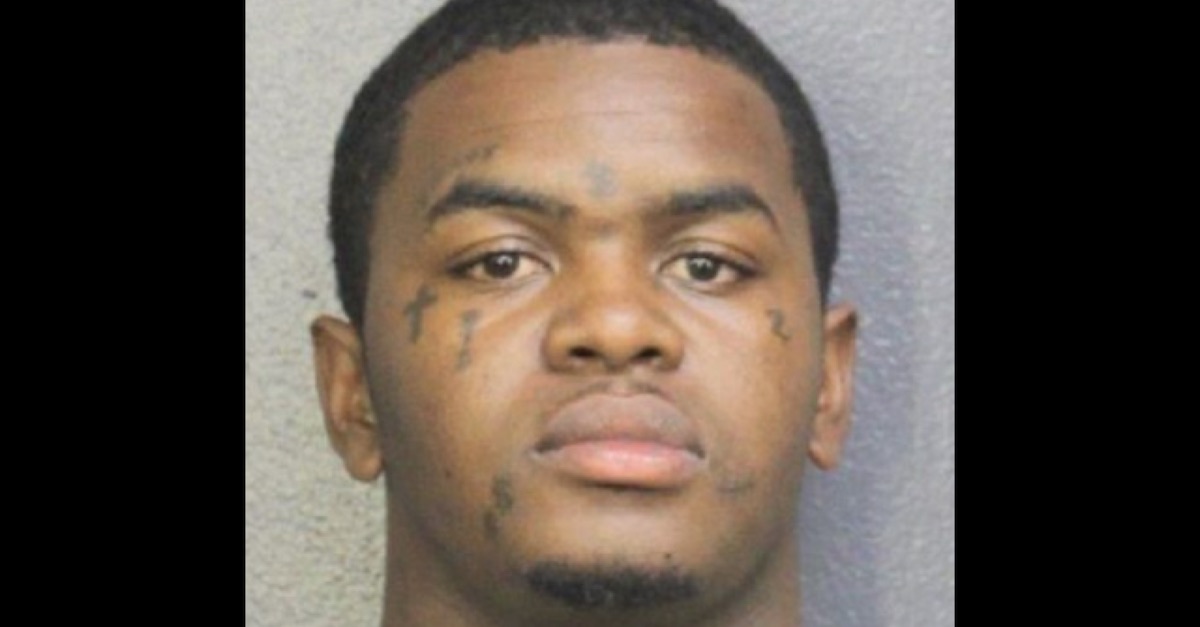 Florida authorities have apprehended a suspect for the murder of rapper XXXTentacion, who was shot and killed on Monday. The Broward County Sheriff's Office announced that they arrested 22-year-old Dedrick Williams Wednesday evening.
XXXTentacion, whose real name is Jahseh Onfroy, was shot and killed while sitting in a car, according to police. His attorney has said he believes XXXTentacion (pronounced "Ex Ex Ex ten-ta-see-YAWN") had just taken out cash and was outside the Riva Motorsports motorcycle dealership, possibly considering a purchase, when he was the victim of a random robbery.
The Broward County Sheriff's Office said that two armed suspects are believed to have approached him Monday afternoon at the Deerfield Beach store, when at least one of the suspects shot the rapper before both suspects fled the area in a dark SUV.
Williams was arrested on several charges, including first-degree murder. According to TMZ, Williams was also charged with violating probation after a prior grand theft auto charge. The gossip site also reported that Williams is being held without bail.
The 20-year-old Onfroy was named on XXL's 2017 "Freshmen" class of up-and-coming rappers. The rapper was also followed by legal problems, charged with attacking his ex-girlfriend in 2016 . He also spent almost six months in prison after pleading no contest to robbery and home invasion charges for an alleged incident from November 2015.
Onfroy's mother announced that she had received word of the arrest at a vigil that was held for her son Wednesday evening.
Alberto Luperon contributed to this report.
[Image via Deerfield Beach Sheriff's Office]
Have a tip we should know? [email protected]