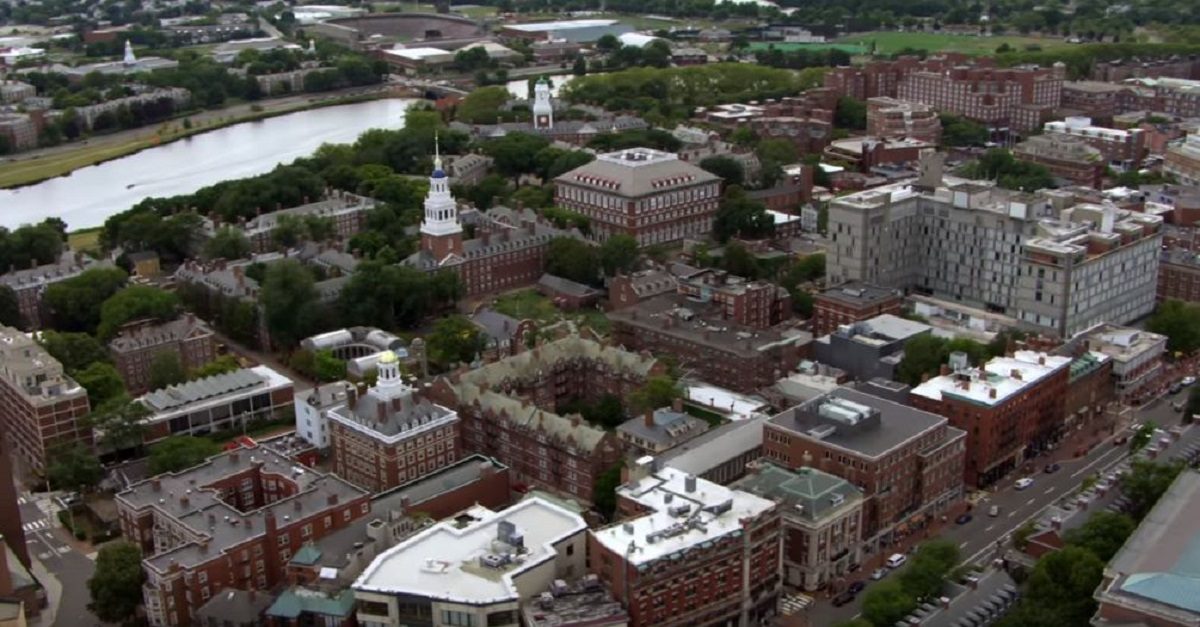 Harvard University is upping the ante in their quest to end single-sex organizations, and one sorority has opted to fold instead of accepting male members. The Delta Gamma sorority announced that they are shutting down their Cambridge chapter in the wake of a policy that would penalize the individual members of the organization should they remain the way they were.
The university's strict policy, which first went into effect last school year, says that any member of a single-sex organization–including fraternities and sororities–would be disqualified from having leadership roles in any student groups (including becoming captain of any varsity sports teams), and would be ineligible for school endorsements for certain fellowships, according to The Harvard Crimson.
Harvard previously took action against single-sex "final clubs"–social groups that include fraternities and sororities–in 1984, when they ceased giving them official school recognition. Many groups chose to move off-campus rather than go co-ed. Since the groups no longer have official status, the university is now taking aim at the individual students involved, and it's working.
Several groups attempted to persist in the face of the policy in during the 2017-2018 school year, but this past spring saw sorority recruitment drop by 60 percent from past years. January saw the Kappa Kappa Gamma sorority rebrand as the co-ed Fleur-de-Lis, months after the Kappa Sigma and Alpha Epsilon Phi fraternities cut ties from their national organizations to become the co-ed KS and Aleph groups.
"We respect the chapter's decision and understand that the University's sanctions resulted in an environment in which Delta Gamma could not thrive," Delta Gamma National President Wilma Johnson Wilbanks said in a press release. "We sincerely hope this changes in the future."
The university justifies its position as furthering its goal of non-discrimination. This comes during a time when they have faced accusations of Title IX violations, particularly when it comes to how they handle sexual harassment and assault complaints. This summer, the school ended up winning a years-long case brought by former student Alyssa Leader over how they handled her sexual assault case, and recently placed a professor on leave after multiple accusations of sexual harassment that allegedly went on for nearly 40 years.
"Harvard College seeks to build a community in which every student can thrive, and it does so on the foundation of a set of shared values including belonging, inclusion, and non-discrimination," Dane wrote. "The policy on Unrecognized Single-Gender Social Organizations (USGSO) is designed to dedicate resources to those organizations that are advancing principles of inclusivity, while offering them supportive pathways as they transform into organizations that align with the educational philosophy, mission, and values of the College.
[Image via Harvard University screengrab]
Have a tip we should know? [email protected]