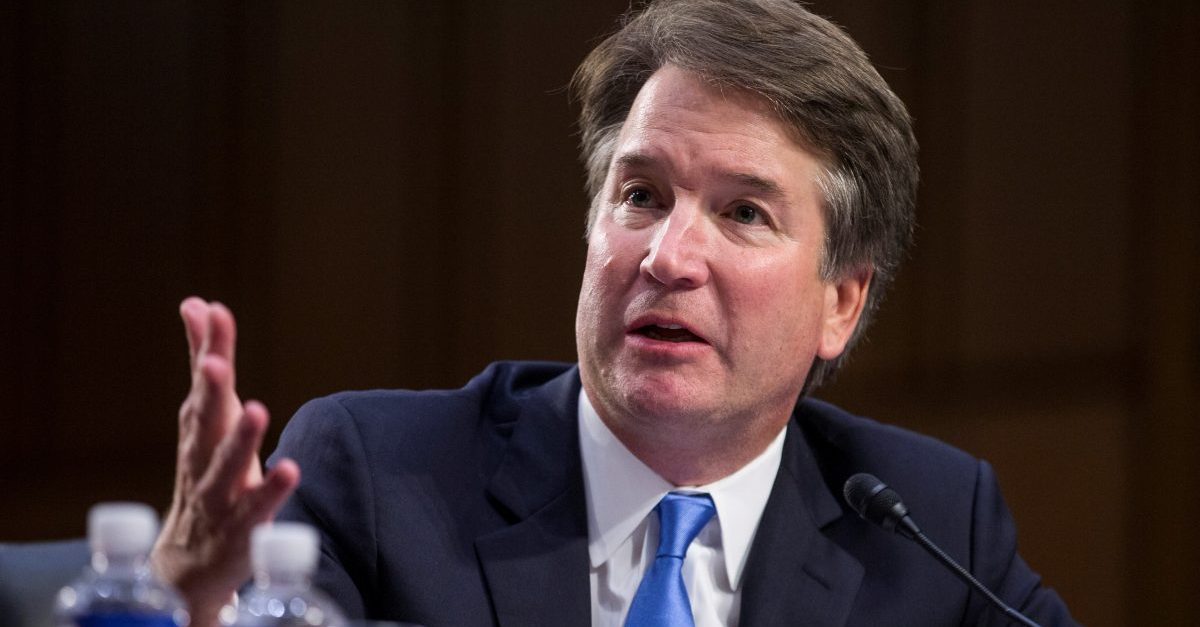 Dozens of Brett Kavanaugh's Yale classmates endorsed his nomination for the Supreme Court before allegations of sexual misconduct surfaced. Now that Christine Blasey Ford and Deborah Ramirez have had their allegations made public, the Washington Post followed up. Many–from across the political spectrum–have maintained their support, while also believing that a full investigation is the best way to move forward.
"I've been appalled at the way he's been treated in the news media and by the Democrats," said Helen Rice, a Democrat herself who said she's known Kavanaugh since his law school days, and in her experience he was "never anything but polite and respectful."
Fellow Democrat Mark Osler, a former federal prosecutor and current law professor, told the Post that a full investigation is needed that looks at more than just what the accusers have said.
"The focus can't just be on the accusers and trying to bring their veracity into question," he said. "The circumstances need to be probed." Osler said in order to support the allegations, corroborating evidence would be necessary.
Republican Paul "Whit" Cobb Jr. said, "None of the allegations have changed my view of him as a classmate and colleague of his."
Robert Rivera Jr., a political independent who attended Yale Law with the nominee, said he would be "seriously shocked" if the stories about Kavanaugh were true, saying it "would be 100% contrary to the character of the man I know and a powerful punch in the gut."
"I wish there were a way to know for sure," Rivera said. "Perhaps a more in-depth investigation can help answer the question and our political leaders can will themselves to conduct one fairly and thoroughly without delay."
The desire for a thorough investigation was echoed by Kavanaugh's law school classmates Kent Sinclair and Douglas Rutzen.
"The confirmation process should be conducted in a way that fosters trust in the process and the Supreme Court, and that seriously considers allegations of sexual violence," they said in a joint statement that called for "a fair and credible investigation."
Rice also said that mere accusations are not enough.
"We're all in danger if allegations are all it takes to prove our guilt," she said. "Who is to say an allegation couldn't be leveled against you or me?"
[Image via Zach Gibson/Getty Images]
Have a tip we should know? [email protected]