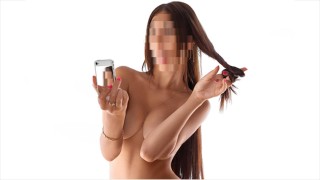 A Republican lawmaker in South Carolina is pushing a bill which would prevent anyone who purchases a computer in the state from accessing porn.
State Rep. Bill Chummy told the Spartanburg Herald Journal that the "Human Trafficking Prevention Act" would require manufacturers and sellers alike to install blocking technology on computers and other devices in order to prevent porn from being accessed.  If the seller wants to "opt-out," they can pay $20 fee. Or if a consumer wanted to watch porn on his/her computer and are over 18 year old, they would also have to pay $20.  The money collected would go to a State Human Trafficking Task Force.
Apparently, the lawmaker is hoping the bill will help stop human trafficking in the state, which has become a growing problem. The proposed law would also block access to online websites that help facilitate prostitution.
From a legal perspective, this bill clearly brings up some First Amendment issues, because some would consider this "porn blocker" as a form of government censorship on online free-speech. After all, the block is not just aimed at preventing access to child pornography, but also blocks pornography that is legal for adults to view.  The law also seems to be quite broad and sweeping in its current form.
In the 1997 Supreme Court decision,  Reno v. ACLU,  the court struck down anti-indecency portions of the Communications Decency Act which criminalized the knowing transmission of "obscene or indecent" images to someone under 18 and also sending a minor a message "that in context depicts or describes, in terms of patently offensive as measured by contemporary community standards, sexual or excretory activities or organs."  The Court held that the Act violated the First Amendment "because its regulations amounted to a content-based blanket restriction of free speech."
The bill has yet to be filed, but the lawmaker said it was a "beginning point," and is open to changes once debate begins in session.
[image via shutter stock]
Have a tip we should know? [email protected]
Rachel Stockman - President / On Air Host