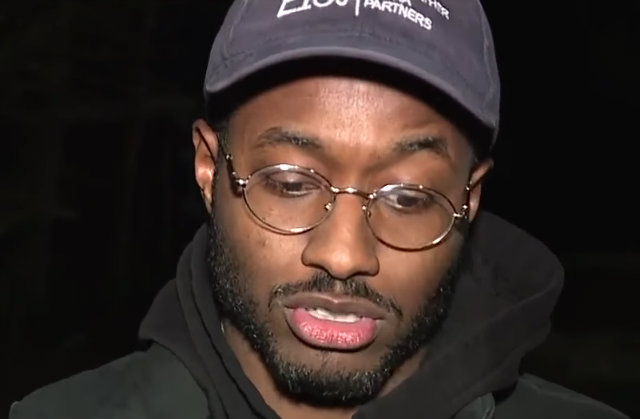 John Conyers III, 27, son of former Congressman John Conyers Jr, was arrested on February 15 for domestic violence, according to NBC News. That case went nowhere because investigators believed there was not enough evidence to convict him.
Conyers Jr. just resigned from his seat amid a sexual harassment scandal, and he endorsed his son to replace him.
In February, Los Angeles cops investigated an alleged stabbing. Conyers III's girlfriend said he attacked her after he searched her computer, and believed she was cheating. The woman alleged that he "body slammed" her on a bed and then on the floor. He allegedly pinned her down, then spit on her, said documents obtained by NBC. The girlfriend said she tried to call cops, but Conyers III took away her phone, and the woman tried to defend herself with a knife from the kitchen. He allegedly took back the blade, and attacked her with it.
Both Conyers III and the woman called police. He claimed she was the instigator, using drugs, trying to kick him out of the residence, getting into a shoving match with him, and threatening him with a knife. She was cut in the ensuing struggle over the blade. Police arrested him, but the Los Angeles County District Attorney's Office declined to prosecute, saying there weren't any other witnesses. They acknowledged a small stab wound on her bicep, said they couldn't prove in court that the would was intentionally inflicted. The alleged victim was not named in the prosecutors' document.
Conyers III did not immediately respond to a Law&Crime request for comment.
"It's very unfortunate to see him fight for so long and for so many people, and to have the allegations assumed true," Conyers III told WXYZ last month about the claims against his father.
[Screengrab via WXYZ]
Have a tip we should know? [email protected]