---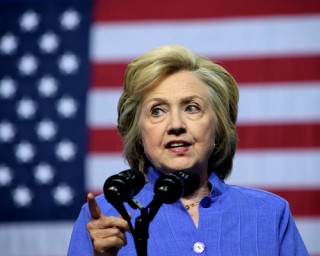 A group of redditors is convinced they've found a smoking gun in the Clinton email saga. They believe they've discovered posts from an IT specialist who was looking for advice on how to delete and remove content of "VERY VIP" emails.  The dates of the post correspond very closely to revelations about the Clinton private email server. If true, the posts could provide more information into how and why emails ended up getting deleted from Clinton's private email server.  The redditors have already gotten the attention of the House Oversight Committee, which confirmed they are now looking into the matter.
The redditors believe the questionable posts came from IT specialist Paul Combetta who worked for Platte River Networks. The Colorado-based company was contracted by the Clintons to administer their private server. Combetta, who was believed to have deleted Clinton emails from the server,  was granted immunity  by the U.S Department of Justice during their investigation of the private server.
Researchers on Reddit believe Combetta posted to Reddit under the username 'stonetear.' Here is one of his posts from July 23, 2014:
Hello all- I may be facing a very interesting situation where I need to strip out a VIP's (VERY VIP) email address from a bunch of archived email that I have both in a live Exchange mailbox, as well as a PST file. Basically, they don't want the VIP's email address exposed to anyone, and want to be able to either strip out or replace the email address in the to/from fields in all of the emails we want to send out.

I am not sure if something like this is possible with PowerShell, or exporting all of the emails to MSG and doing find/replaces with a batch processing program of some sort.

Does anyone have experience with something like this, and/or suggestions on how this might be accomplished?
One of the redditors, Katica, is being credited with linking 'stonetear' to Combetta.
SMOKING GUN: "BleachBit" Paul Combetta ASKED TO STRIP OR REPLACE VIP's EMAIL ADDRESS! https://t.co/nz13MqzWth#MAGApic.twitter.com/qQII96JI76

— Katica (@GOPPollAnalyst) September 19, 2016
However, it is important to note that Platte River Networks has not confirmed that connection, nor responded to media requests. LawNewz.com has also reached out to [email protected] for further comment. Interestingly, an etsy profile using the name Paul Combetta also used 'stonetear' as a username.
What's more, the email quoted above is dated July 23,2014, according to a an archived page. That is around the same time that Hillary Clinton was first contacted by the State Department about her private server.  And the exact same day that Platte River Network employees discussed sending emails overnight to Clinton's aide, Cheryl Mills. From a 2015 Washington Post article:
He (Congressman Ron Johnson) cited a July 23, 2014, e-mail in which employees at Platte River Networks, the private company that was then maintaining her server, discussed sending copies of Clinton's e-mails overnight to Cheryl Mills, a longtime Clinton adviser. A spokesman for the company confirmed Tuesday that its workers started pulling Clinton's e-mails to submit to Mills in July 2014.
U.S. Rep. Jason Chaffetz (R) has asked for the U.S. Attorney's office to investigate the deletions of  the Clinton email server.
According to the FBI report, in December 2014,  Mills told an unnamed Platte River employee that Clinton didn't need access to emails older than 60 days. However, an employee apparently forgot to implement the new retention policy and had an "oh, sh*t" moment. The employee told the FBI that "he deleted the Clinton archive mailbox from the PRN server and used BleachBit to delete the exported .PST files he had created on the server system containing Clinton's e-mails." The unnamed Platte River employee is believed to be Combetta.
Now, the House Oversight committee is planning to look into this apparent Reddit discovery, presumably to determine whether it is legitimate. There is another House Oversight committee meeting scheduled for next Thursday, where there is no doubt all of this will come to a head. In July, FBI Director James Comey announced he had concluded their investigation, and was not recommending charges against Clinton.
Have a tip we should know? [email protected]
Rachel Stockman - President / On Air Host