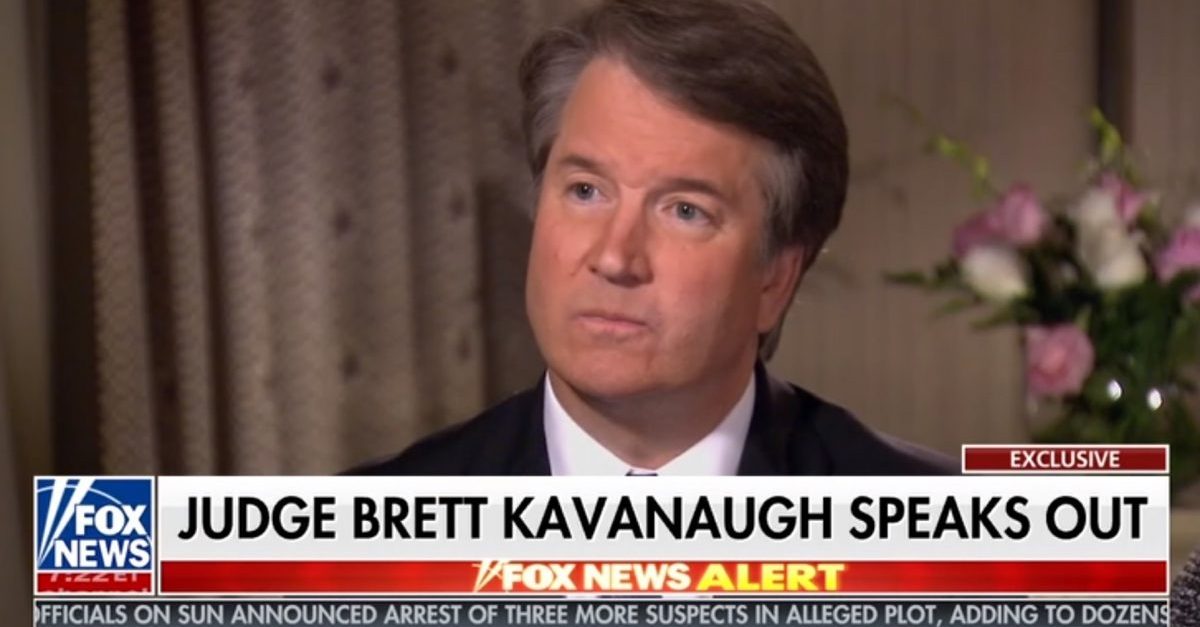 The Senate Judiciary Committee has released Brett Kavanaugh's prepared remarks — remarks he plans on repeating at a scheduled hearing on Capitol Hill on Thursday in response to allegations of attempted sexual assault and sexual misconduct.
Here's what he plans to say:
"Over the past few days, other false and uncorroborated accusations have been aired," he says. "There has been a frenzy to come up with something — anything, no matter how far-fetched or odious — that will block a vote on my nomination."
"I have never sexually assaulted anyone — not in high school, not in college, not ever," he continues. "Sexual assault is horrific. It is morally wrong. It is illegal. It is contrary to my religious faith."
"Dr. Ford's allegation dates back more than 36 years, to a party that she says occurred during our time in high school. I spent most of my time in high school focused on academics, sports, church and service," the testimony reads. "But I was not perfect in those days, just as I am not perfect today. I drank beer with my friends, usually on weekends. Sometimes I had too many."
"In retrospect, I said and did things in high school that make me cringe now. But that's not why we are here today," he says.
Kavanaugh "categorically and unequivocally" denies Ford's allegation, and says he "never had any sexual or physical encounter of any kind with Dr. Ford."
"I'm innocent of this charge," he said.
Kavanaugh has been accused of attempted sexual assault by Dr. Christine Blasey Ford, accused of drunkenly exposing himself to Deborah Ramirez during a dorm party at Yale and, most recently, accused by Julie Swetnick of "efforts by Mark Judge, Brett Kavanaugh and others to 'spike' the 'punch' at house parties I attended with drugs and/or grain alcohol so as to cause girls to lose their inhibitions and their ability to say 'No.'"
"I also witnessed efforts by Mark Judge, Brett Kavanaugh and others to cause girls to become inebriated and disoriented so they could be 'gang raped' in a side room or bedroom by a 'train' of numerous boys," Swetnick alleged.
Kavanaugh's written testimony ends by saying that "additional testimony" will follow.
[Image via Fox News screengrab]
Have a tip we should know? [email protected]