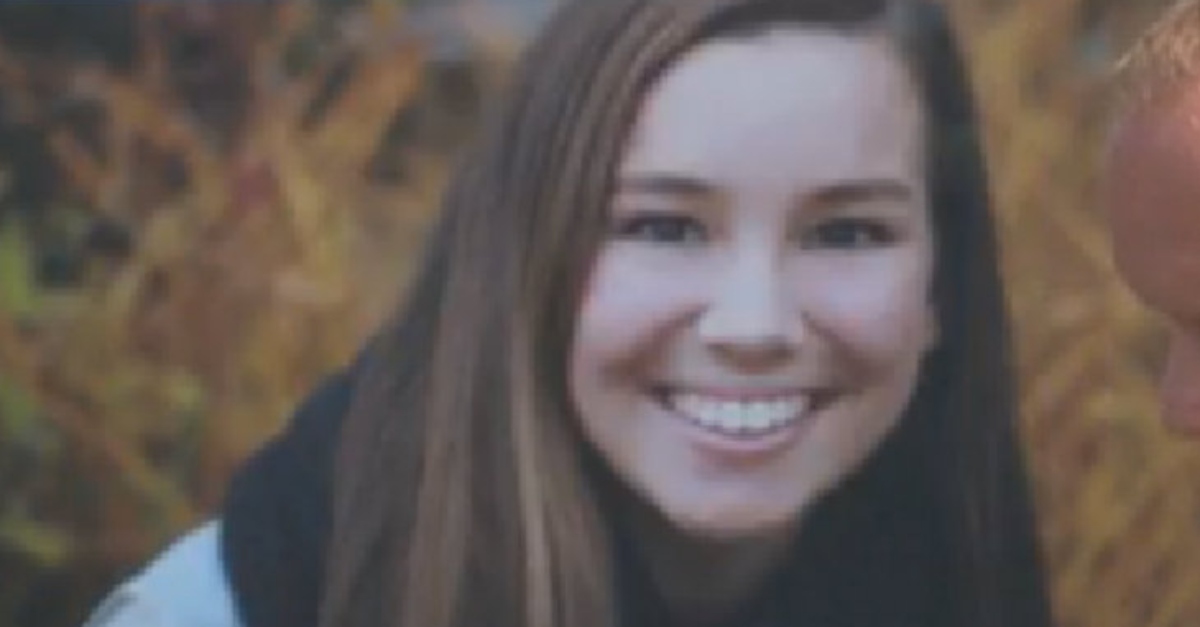 Mollie Tibbetts, the missing woman who was found dead Tuesday in Iowa, died from "sharp force injuries," according to preliminary findings of her autopsy.
BREAKING: Preliminary autopsy findings show that Iowa college student Mollie Tibbetts was killed by 'sharp force injuries.'

— The Associated Press (@AP) August 23, 2018
Additional details of the autopsy are not available at this time. Under Iowa law, the vast majority of information from an autopsy is confidential, and treated as a medical record. Next-of-kin can obtain this document. So can law enforcement officials investigating the death, and other authorities. Only the cause and manner of death is treated as a public record, but even those details can be withheld if determined to undermine an ongoing criminal investigation.
Police say that Tibbetts, 20, went missing July 18 when she went out jogging. The weeks-long search for her ended Tuesday, when investigators found her body in a corn field. Cops arrested Cristhian Bahena Rivera in her death. According to the arrest affidavit, they tracked him down thanks to surveillance footage in the area she was known to have run. Video depicted a suspicious Chevy Malibu, and investigators linked this to the suspect.
He admitted to killing her, police said. Rivera told investigators that he saw her running, exited his vehicle, and started running alongside her, cops said. She threatened to call 911, and this made him made, he said in the affidavit. He allegedly claimed that he "blocked his memory," which was typical when he became angry, so he didn't remember how the actual murder occurred. Rivera simply admitted that he found himself driving with Tibbetts in the trunk, and hid her body in the corn field, according to the affidavit.
In an initial appearance on Wednesday, Rivera's attorney Allen Richards argued the defendant should be presumed innocent, and argued that media coverage against his client was biased. He also complained about the government officials weighing-in on the case publicly.
President Donald Trump and the White House have commented on the case after Rivera was said to have been an undocumented immigrant. Local authorities described him on Tuesday as being undocumented. An ICE spokesman told The Associated Press there's no evidence of him having "any immigration status."
In a motion, Richards said Rivera was authorized to work in the United States, but the employee issued a statement later that day saying the defendant gave them false information to work for them, according to USA Today.
[Screengrab via KCCI]
Have a tip we should know? [email protected]