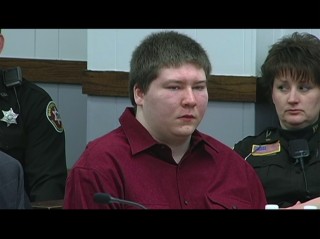 Brendan Dassey didn't get to see Wrestlemania this year. Having been incarcerated for his 2007 murder and rape conviction, he wasn't allowed to. But now that Dassey, one of the subjects of the hit NetFlix docuseries Making a Murderer, has had his conviction overturned, he could be set free. If that happens, he could get a gift from an unlikely source.
USA Today reported that porn website xHamster.com is offering to send Dassey and his family to the annual WWE wrestling extravaganza, which is being held in Orlando, Florida next year. "We are pleased that we can make this young man's dream of going to Wrestlemania come true," a spokesman for the site said in a statement. "We have been in talks with the family and they are more than thrilled that Brendan will get this opportunity after so many years of heartache and injustice."
According to TMZ, Dassey was not able to watch the event this year, because the Columbia Criminal Institution, where he was being held in Wisconsin, did not allow violent television. Missing out on Wrestlemania was apparently a concern of Dassey's after he was arrested.
[Image via screengrab]
Have a tip we should know? [email protected]