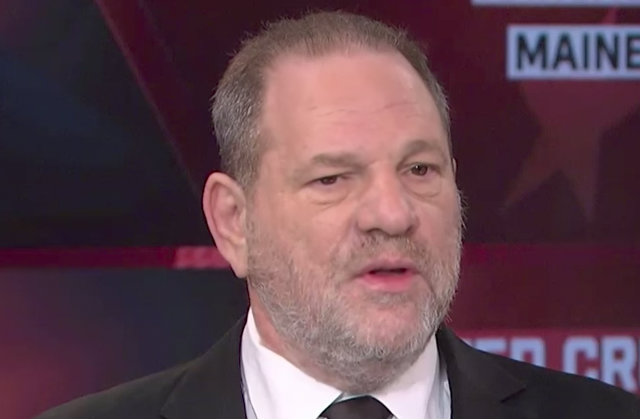 LONDON (AP) — British police are investigating three new allegations of sexual assault against film producer Harvey Weinstein, all made by the same woman.
London's Metropolitan Police force said Sunday that the woman reported being assaulted in London in 2010, 2011 and 2015. The force said officers from its Child Abuse and Sexual Offenses Command are investigating.
The woman's name has not been made public. The force also did not name Weinstein, in keeping with its policy of not identifying suspects who have not been charged.
But it said the allegations involve a man against whom another accusation was made Wednesday. That alleged assault — reported to have taken place in west London during the late 1980s — also is being investigated.
British actress Lysette Anthony says she reported to police on Wednesday that Weinstein raped her in her west London home in the late 1980s.
Anthony, 54, who appears on the British soap opera "Hollyoaks," told the Sunday Times newspaper that Weinstein raped her in the late 1980s after showing up at her London home. She said she was left feeling "disgusted and embarrassed" after the attack.
"It was pathetic, revolting," she was quoted as saying in a Thursday interview. "I remember lying in the bath later and crying."
Dozens of women have made allegations of sexual harassment and assault against the movie mogul in recent days, some dating back decades. Weinstein denies non-consensual sexual activity.
The Academy of Motion Picture Arts and Sciences took the almost unprecedented step Saturday of revoking Weinstein's membership.
It said it did so "to send a message that the era of willful ignorance and shameful complicity in sexually predatory behavior and workplace harassment in our industry is over."
Weinstein, who backed many British movies including "Shakespeare in Love" and "The King's Speech," also has been suspended by the British film academy.
[Screengrab via MSNBC]
Have a tip we should know? [email protected]