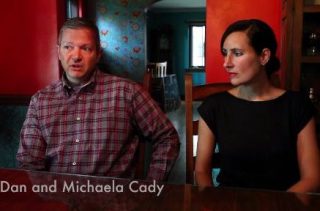 Last year, 12-year-old Kennis Cady killed herself after facing bullying at school. Now, her parents, Dan and Michaela Cady, are suing the school district, claiming they should have done something to prevent it.
Kennis died on July 29, 2015, seven days after she hanged herself in her bedroom, resulting in a coma. Her parents' lawsuit said she had been "repeatedly bullied, abused, harassed, and tormented by several students" during the previous school year. They allege that the treatment Kennis faced at school caused depression, which led to her suicide.
The lawsuit claims that the school was made aware of the bullying, which was allegedly done through email and social media. Dan Cady told the Rochester Democrat & Chronicle that he and Michaela had gone to the school a number of times about their daughter, but no one did anything. The school district's own internal investigation did not find any evidence of bullying, or that the school knew of any problems and failed to act. The Monroe County Sheriff's Office investigated, but did not press criminal charges against anyone.
The school reportedly spoke to parents and students, and learned that the instances of bullying took place outside of school. Some students identified two particular female classmates as being the ones who tormented Kennis, including starting a rumor that she was a lesbian and posting about it on Instagram. The girls denied it.
Michaela Cady told the Democrat & Chronicle that she doesn't believe the district did enough, and she wants to learn more about their investigation. "They can't say they have zero tolerance for bullying when they don't," she said.
The Cadys are seeking damages for Kennis' pain and suffering during her last year of school, as well as damages for wrongful death.
Cady vs East Rochester by Rochester Democrat and Chronicle on Scribd
[Screengrab via Rochester Democrat & Chronical]
Have a tip we should know? [email protected]