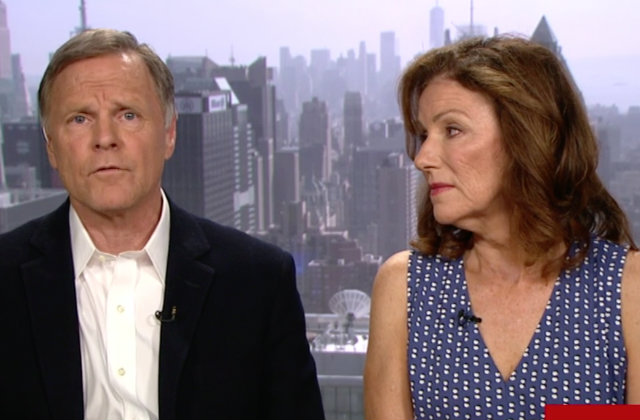 Over a year: That is how long it has been since Otto Warmbier last spoke to his parents Cindy and Fred on March 3, 2016, the couple told CNN.
North Korean officials arrested him January of that year and later sentenced this University of Virginia student to 15 years in prison for allegedly stealing a political banner at the Yanggakdo International Hotel in Pyongyang. Authorities accused his church in Wyoming, and a secret society at his school of encouraging this.
Bizarre details sprung from his one hour trial in March 2016. Video showed Warmbier apparently confessing to the crime, but reading from a prepared statement, which implicated the U.S. government. Back in the States, the United Methodist Church in Wyomin said he wasn't even a member. The aforementioned Z Society said they had never even been in touch with him.
Judging by the experiences of other Americans detained by North Korea, Warmbier is likely performing hard labor.
Otto's parents declined to publicly speak at the time. Things have changed.
"With tensions as high as they are, we felt that we needed to talk about Otto and put a face on the person," Cindy Warmbier said.
Relations between the U.S. and North Korea haven't been cordial in decades, but recent weeks turned that relationship more openly hostile than usual. American warships have been deployed in the region as Pyongyang increased the pace of its missile testing, and its pursuit of nuclear weaponry. Despite this, however, President Donald Trump has openly praised Kim Jong-Un and has been open to a one-on-one meeting.
Otto's father is comforted by POTUS' recent overtures. He told CNN that he understands the administration has to balance national security with the fact that their son is behind bars.
"Cindy and I have made the decision to not engage in politics or diplomacy here," Fred Warmbier said. "Our administration has big problems to focus on concerning North Korea, and we feel they can manage two things at once if they choose to do so. One is focus on the big picture of the North Korean-U.S. relationship, and in addition to that, we hope and pray they focus on Otto and the other detainees, and do two things at once."
The North Koreans have used foreign nationals as diplomatic bargaining chips in the past, and this could be the key to Otto's early release.
[Screengrab via CNN]
Have a tip we should know? [email protected]