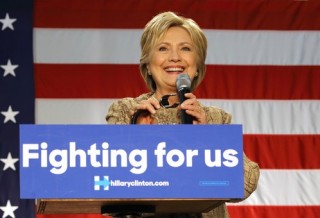 On Tuesday, FBI Director James Comey announced that he will not recommend that Hillary Clinton be indicted for her use of a private email server while she was Secretary of State. There had been much debate over what the FBI and Attorney General Loretta Lynch should do about the case, but a number of "experts" were confident that they knew what would happen. And boy were they wrong.
Here are some of the notable personalities who were confident that Clinton would be indicted:
1. Judge Andrew Napolitano
Judge Napolitano was seemingly ever-present on Fox News during the Clinton investigation, confidently discussing the likelihood of an indictment. Just this past Friday, Judge Napolitano said on Fox Business that there was clearly enough evidence to indict and convict Clinton. He went on to say that likelihood of an indictment had "increased dramatically" when it was reported that Lynch would accept the FBI's recommendation.
2. Tom DeLay
Tom DeLay may have had the worst prediction of all of them. "I have friends in the FBI, and they tell me they're ready to indict, they're ready to recommend an indictment," the former House Majority Leader said way back in January. Not only was he wrong about the outcome of the investigation, he acted like he had inside information on the innerworkings of the investigation! On top of that, he thought the announcement was going to drop months ago. Well done, Mr. DeLay.
3. Joseph diGenova
A former US Attorney for Washington D.C., diGenova was so confident that the FBI would at least recommend an indictment, that he said in a radio interview that "there [would] be a massive revolt inside the FBI" if Lynch did not agree to the charges. "The [FBI] has so much information about criminal conduct by her and her staff that there is no way that they walk away from this," diGenova said.
4. Frank Luntz
Luntz, the conservative pollster, had expressed doubt over whether or not Clinton would be indicted, but changed his tune after Lynch's announcement that she would accept the FBI's recommendation. "I actually do believe now that if this is true that she will be indicted," Luntz told 'Fox and Friends.'
5. General Jerry Boykin
General Boykin, who served as Undersecretary of Defense for Intelligence under President George W. Bush, was quite certain that an indictment was forthcoming. He said in a June 4 radio interview with Breitbart News, "I think ultimately she's going be indicted. She has to be. This cannot stand."
6. Susan Sarandon
Even Hollywood got it wrong! Go figure. The actress, who had been supporting Bernie Sanders, said in an MSNBC interview that Clinton would be indicted. "There's going to be, it's inevitable," she declared.
It will be interesting to see if these commentators continue to be so outspoken about the subject now that they've been proven to have missed the mark.
Have a tip we should know? [email protected]