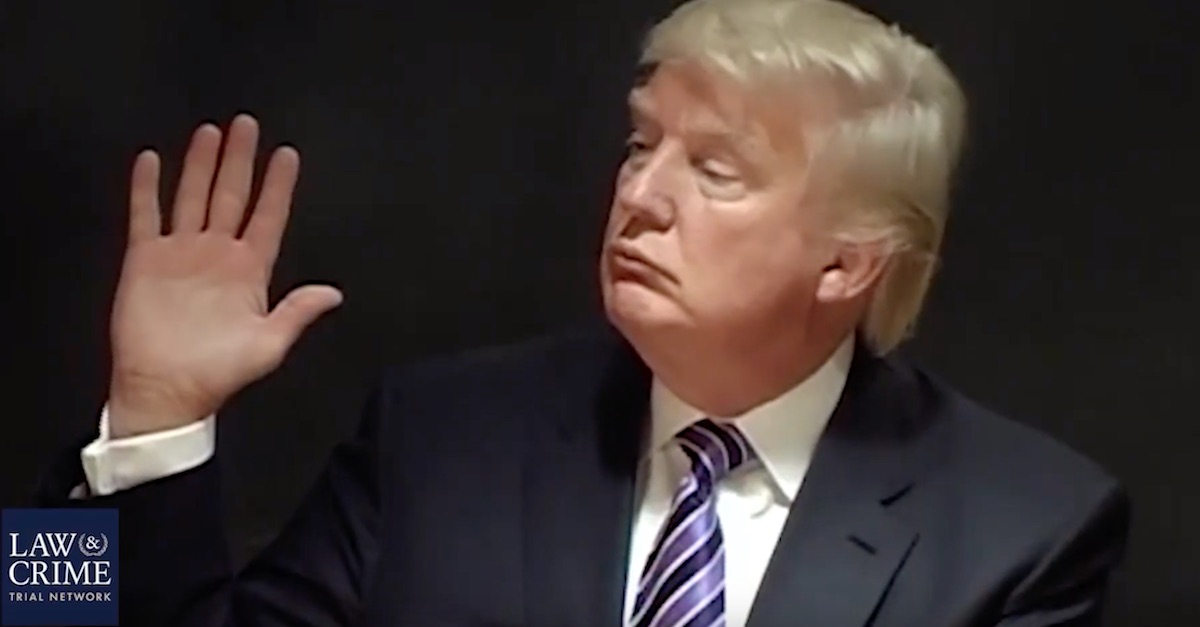 President Donald Trump used his personal charity to benefit his 2016 presidential campaign in violation of the law and is now subject to massive fines, according to New York Attorney General Letitia James.
Bloomberg News reports that James made the allegation and recommendation in court papers filed late Thursday.
Because of those violations, James wants Trump himself to pay some $5.6 million in restitution for the myriad violations alleged. The Associated Press reports that James is also seeking an additional $2.8 million in restitution from the 45th president.
According to James, the Trump Foundation failed to meet as a corporate board, failed to conduct any cognizable oversight regarding the grants issued and also failed to implement any sort of policy which might have protected the charity's funds from being abused.
All of those allegations are contained in a 37-page filing which also alleges that none of the Trump family–up to and including Donald Trump, Jr., Ivanka Trump or Eric Trump–have provided evidence to rebut the above claims.
"In this vacuum of oversight and diligence, Mr. Trump caused the foundation to enter repeatedly into self-dealing transactions and to coordinate unlawfully with his presidential campaign," James told the New York State Supreme Court in Manhattan.
According to the New York Daily News, James argued in her briefing that illegal coordination between the charity the president's 2016 campaign included a deposition from Trump Organization Chief Financial Officer Allen Weisselberg and a series of emails he exchanged with one-time Trump campaign manager Corey Lewandowski.
"Do you have a list of which veterans charities you want these funds sent to and how much for each charity??" another Trump Organization official wrote Lewandowski, per the filing. "Lastly, how much longer do you want to keep the TrumpforVets website up and running?"
James also alleged that Trump personally ordered the charity spend $100,000 in order to settle legal claims over an 80-foot flagpole he had built at his Mar-a-Lago resort in Palm Beach, Florida.
The filing stylized as a response to an earlier court submission from the Trump Foundation's legal team which argued the ongoing litigation is legally unsupported and politically motivated.
As Law&Crime reported at the time, the Trump Foundation agreed to dissolve under judicial supervision last December due to the lawsuit into the non-profit's finances which was originally filed by former Empire State attorney general Barbara Underwood. Under the terms of that agreement, the foundation's remaining $1.7 million was to be distributed to various charities in New York.
As noted then, the dissolution agreement did not end the lawsuit–which still claimed penalties, restitution and an absolute bar on Trump serving serving on non-profit boards in New York for the next decade–with a proposed one-year ban on Trump's children. Now, finally, New York State authorities are making good on their attempts to claw back funds from the controversial charity operation.
The judge in the case is currently weighing the competing filings in the case–which is not expected to go to trial.
[image via screengrab/Law&Crime Network]
Have a tip we should know? [email protected]