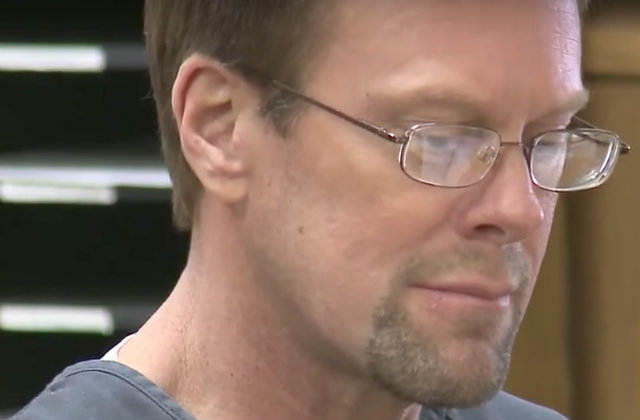 Mark Jensen's fate rests on the words of his late wife. Before her death in 1998, his wife Julie Jensen wrote that if she died, police should look at her husband as a suspect. "I pray I'm wrong and nothing happens," said her letter. "But I'm suspicious of Mark's suspicious behavior and fear for my early demise." It's these words, often called a "voice from the grave," that got the defendant's conviction reinstated on Friday, according to Kenosha News.
Kenosha Circuit Judge Chad Kerkman decided that this letter should be admitted as evidence, based on legal precedents.
Mark Jensen was charged in 2002 and originally convicted in 2008 for poisoning Julie with antifreeze. A federal judge overturned that and his life sentence in 2013, arguing Julie's letter shouldn't have been admitted as evidence. The defense successfully argued that allowing the trial jury to hear her words was a mistake.
"The maker of those allegations was not available to be cross-examined, and that's where the trial went awry," Jensen's attorney at the time, Daniel Stiller, told ABC in 2013.
Law Newz founder and ABC Chief Legal Correspondent Dan Abrams also weighed in on the case.
"This is the sort of ruling that makes people crazy, that makes people hate lawyers," he said in a 2013 episode of Good Morning America. But he acknowledged that the defense really did have a credible argument since the letter was technically hearsay.
"There's a chance that he could get acquitted," Abrams said.
Prosecutors say the defendant killed his wife, and made it look like a suicide. The defense insists that the victim really did take her life–She was depressed, and framed her husband.
Jensen won't let this ruling slide.
"We believe this decision is not the correct decision under the law and this decision will be appealed," his attorney Deja Vishny said Friday, according to Kenosha news. They will appeal in federal court.
[Screengrab via WISN]
Have a tip we should know? [email protected]