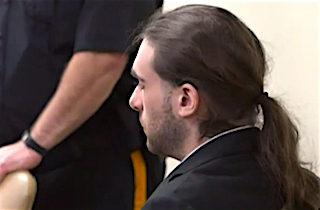 A mistrial was declared on Wednesday in the murder trial against a New Jersey man accused of killing his 3-year-old son. Prosecutors said David "DJ" Creato Jr. ended the life of his child Brendan in order to save a relationship with his girlfriend at the time, Julia Stensky.
She is not the boy's mother, and is not suspected of wrongdoing.
Prosecutors tried to argue that it would have been virtually impossible for Brendan to have wandered out of the apartment he shared with his father and wind up dead on a rock in the creek. Through texts and blog spots, they showed that Creato and Stensky had a tense relationship. She didn't like the child's presence, and he had to alternate between attempting to care for his son and spending time with her.
The defense argued the state's case was circumstantial. Despite three autopsies by three separate medical examiners, prosecutors were unable to pinpoint an exact cause of death beyond oxygen deprivation due to suspected homicidal violence.
Judge John Kelly declared the mistrial despite his insistence late Tuesday that they reach a decision.
"It is your duty as jurors to consult with one another and to deliberate with a view of reaching an agreement," he had said.
Aaron Keller contributed to this report. 
Have a tip we should know? [email protected]