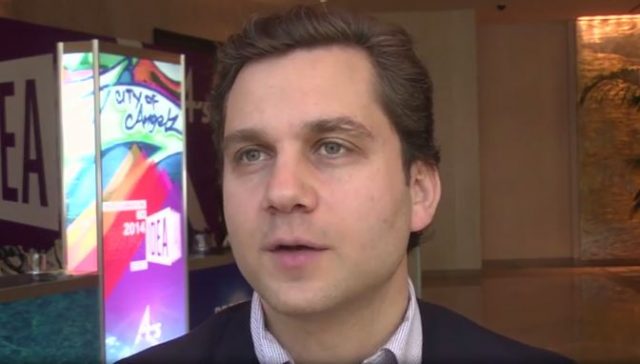 A former executive with the mobile advertising firm Kargo just won a whopping $40,925,284.20 arbitration award in a sexual discrimination suit she brought against the company. The company claimed that Alexis Berger had faced discipline for being rude to employees and poor job performance, and was later fired for violating a non-compete clause, but she and the arbitrator saw things differently.
Judge Billie Colombaro said in her decision that sexual discrimination was "a motivating factor" in Berger's termination. Judge Colombaro didn't pull any punches, finding that Kargo's treatment of Berger was "a collaborative orchestration carried out in a malicious, insidious, and humiliating manner, having the effect of depriving her of her earned commissions, her retention bonus, her stock options, her position, her livelihood, and her dignity."
The decision describes the friendly relationship between Berger and Kargo CEO Harry Kargman, and how other executives (specifically a Mr. McConville and a Mr. Rohrer) were not pleased by their personal and professional friendship. They were also said to be upset with Berger's high salary, with McConville calling it "insane," and Rohrer calling it "bullshit."
In her four years with the company, Kargo's annual revenue went from $5 million to $135 million, according to the suit, with much of that credited to Berger. Despite this, the firm apparently determined that she wasn't entitled to commissions or vested stock options upon her departure, since she was terminated "for cause."
Less than two weeks after Berger received a bonus and praise, the decision says, Kargo's new Vice President of HR warned her that she had to change her management style and personality, due to nonspecific "complaints." The HR vice president then put Berger on a "Performance Improvement Plan," citing management's concerns of "unprofessional behavior," while refusing to give Berger examples of such behavior.
Evidence brought out during the seven-day arbitration hearing alleged that Berger specifically "used profane, inappropriately suggestive, and politically incorrect, offensive language." She was also accused of being "too emotional," "over sensitive," "harsh," and "a bully." Berger claimed a double standard based on her gender and alleged that her behavior was no worse than her male colleagues, including Kargman himself. She claimed that aggressive behavior was considered a positive for male employees, but not for her.
Additionally, examples of male behavior that went unpunished came up during the case. Among them, Kargman allegedly filmed a video for a national conference, telling employees that if they met sales goals, Kargman would "shave his balls." The line ended up not being used, since Berger advised him not to use it. Kargman denied ever saying this, although he admitted to having a habit of using inappropriate language.  According to Judge Colombaro's decision, Kargman even said he has hired a coach to get him to "kick the habit" of using foul language.
Another colleague, Kevin Canty, was said to be the subject of numerous complaints from women. Berger, who is a lesbian, claims that at company retreats, Canty would comment on her sexuality, and once suggested a threesome with Berger and her partner. Complaints against Canty were ignored, Judge Colombaro wrote, because the HR vice president said, "he was just being a boy."
Kargo is challenging the decision and plans to fight the enormous judgment. A spokesperson for the company said in a statement to Adweek, "For 14 years, our company has endeavored to provide full and equal opportunities to our employees, and it is at the core of our culture. The spokesperson added, "Alexis was a close friend of our founder and was the highest paid executive in the entire company. We believe that the award rests upon a manifest disregard of the NY Law and will, at a minimum, be substantially set aside. We look forward to telling the full story in our upcoming legal filings."
[Image via screengrab]
Have a tip we should know? [email protected]