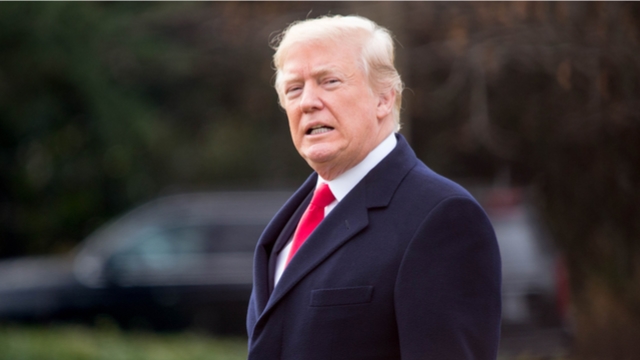 Massachusetts is threatening to sue the Trump administration over what officials view as an attempt to sabotage the 2020 U.S. Census in favor of Republicans and at the expense of Democrats.
The commonwealth's Secretary of State William Galvin believes the Trump administration plans to politicize the next census-taking in order to minimize the number of respondents in blue states. In comments to lawmakers on Tuesday, Galvin said:
What I'm about to say is, "I think, something that is a unique crisis that I think none of us could have anticipated. It's pretty obvious to me, as the census director and in the communication I've had with the Commerce Department so far in preparing for the 2020 census which is now just two years away, that the Trump administration intends to politicize this census." They are clearly setting us up for a shortfall in states such as Massachusetts with some of the policies that they're considering and have already implemented.
As far as those policies already implemented, Galvin pointed to an apparently wide gulf between the commonwealth's policy for counting college students compared to the Trump administration's newly enacted policy for counting such students.
According to Galvin, Massachusetts prefers to count college students during the spring while they're still in school for census purposes, but said the Trump administration would rather stretch that count into the summer–when most college students in Massachusetts have returned home and therefore the numbers of students counted would be significantly lowered.
In regards to policies being considered, Galvin noted, "a suggestion from the United States Justice Department to the Department of Commerce that a question be inserted into the census" regarding the respondent's citizenship status.
Asking such a question would likely not be illegal, but, Galvin said this proposal would almost certainly result in respondents refusing to follow through with their census forms entirely. He explained, "Everyone knows that under the federal code, everyone should be counted whether they're citizens or not. So by putting that in there, they are clearly deterring people who might not be citizens from being counted."
If this question sees the light of day on census forms–or probably before that–Galvin promised Massachusetts would sue. He said, "I am telling you now that if in fact they go ahead with their effort to insert questions into it that are going to be discouraging to people, that I am prepared to consult with the attorney general to bring a legal action against the federal government if that's necessary."
The results of the U.S. Census are extremely important to individual states and commonwealths because they ultimately determine a whole host of federal attention, perks, funding and, most importantly, representation in the U.S. House of Representatives.
Galvin hammed home his point, claiming, "I say nothing less than sabotaging it for states like Massachusetts."
[image via Michael Candelori/Shutterstock]
Follow Colin Kalmbacher on Twitter: @colinkalmbacher
Have a tip we should know? [email protected]