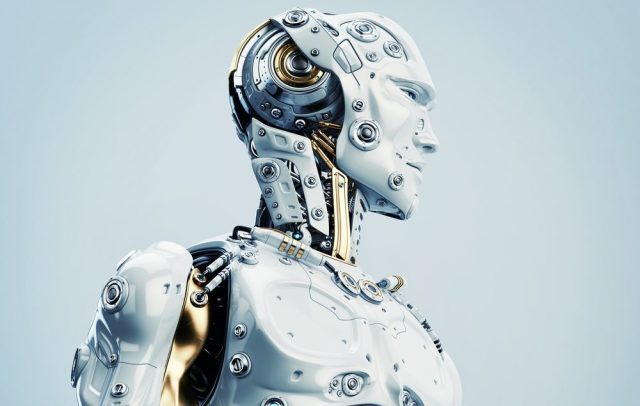 An allegedly malfunctioning robot at a plant that manufactures trailer hitches caused the death of a woman working as a technician, according to a lawsuit filed by her husband. William Holbrook says that his wife Wanda died in a 2015 accident, while she was performing maintenance on robots used at the Michigan factory.
The lawsuit alleges that while Wanda was working on robots in one section of the plant, a robot from another section made its way over to her and tried to place a trailer hitch assembly in a fixture that already had a hitch in it, with Wanda stuck in the middle. The result was Wanda being struck in the head, her skull crushed between the two hitch assemblies. The complaint states that she "suffered tremendous fright, shock and conscious pain and suffering" before she was found dead at the scene.
The lawsuit says that this never should have been able to happen; the robot should not have been able to make its way to Wanda in the first place, and it should not have tried to load a hitch where there was already one loaded. This only could have happened due to defective equipment, the complaint alleges.
William Holbrook is suing the companies who made the robot, the automation system, and safety devices. He is claiming that his wife's death was caused by defects in both the design and manufacturing of the equipment. He alleges that the equipment was not reasonably safe, and that there were feasible alternative ways to make the products that would have made them safer. Additionally, he says that the makers of the tech failed to properly warn users of the dangers involved.
Holbrook also makes the claim of res ipsa loquitur, a favorite among first-year law school students, which is Latin for "the thing speaks for itself." In plain English, it means that an accident like this would ordinarily not happen unless there was negligence (the very fact that it happened speaks for itself).
LawNewz.com reached out to the defendants, Prodomax Automation Ltd., Flex-N-Gate LLC, FANUC America Corporation, Lincoln Electric Company, and Nachi Robotic Systems, Inc. for comment, but have not heard back from them.
Holbrook v Prodomax Automation, et al by LawNewz on Scribd
[Image via Ociacia/Shutterstock]
Have a tip we should know? [email protected]