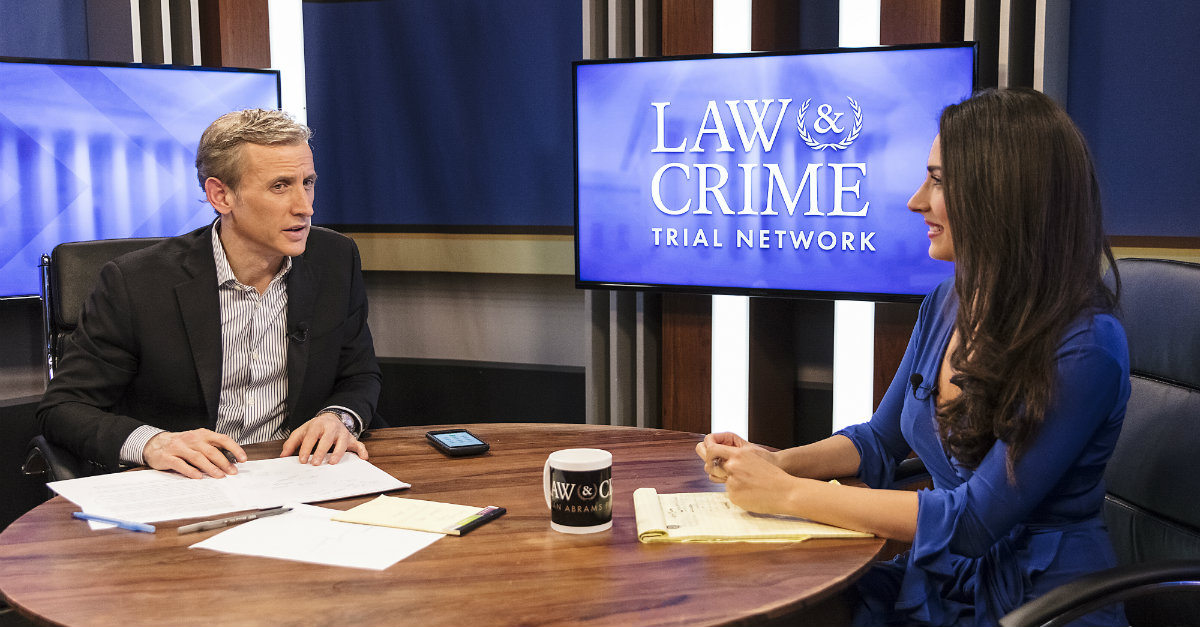 NEW YORK, NY – October 23, 2018 – Law&Crime, the only 24/7 linear and OTT trial network has announced a launch with leading free streaming television service, Pluto TV, the latest in a series of announcements on Law&Crime's rapidly expanding distribution footprint. Law&Crime will join Pluto TV's lineup of more than 100 channels as the leading source for trial coverage and legal stories.
Law&Crime continues to broaden the reach across multiple media platforms engaging domestic and international audiences with on-the-go access across mobile devices, online, Smart TV as well as other OTT devices.
The new channel will provide Pluto TV's millions of monthly active viewers access to coverage of the most compelling trials from across the country featuring a roster of high-profile lawyer-hosts, including former Fox News Host and attorney Lis Wiehl and Making a Murderer reporter and attorney Aaron Keller.
Also available on the channel will be Law&Crime's unique and original programming which will include newly slated shows such as Brian Ross Investigates, hosted by former chief investigative correspondent for ABC News, Brian Ross, who joined the network this month.
"Our powerful blend of trial coverage and unique legal and crime content, in an incredibly sought-after genre, makes for a compelling channel option. We look forward to working with Pluto TV to continue to grow their dedicated viewership," said Law&Crime CEO Dan Abrams.
"Law&Crime has earned a dedicated following translating the complexities of the law into thoughtful and innovative commentary, analysis and programming," states Amy Kuessner, SVP Content Acquisitions, Pluto TV. "We are excited to introduce Law&Crime to our audiences who have demonstrated a healthy appetite for content that delves into the world of mystery, crime and the judicial system."
Viewers can watch Law&Crime on Pluto TV Channel 640.
About Law&Crime
From the high-profile cases to the most compelling local trials, Law&Crime is the only 24/7 linear and OTT network offering daily live trial coverage and expert legal commentary and analysis. Created by TV's top legal commentator and attorney, Dan Abrams, Law&Crime is dedicated to exploring the always intriguing world of the law while also offering original crime stories and legal programs to a broad, multi-platform audience.
About Pluto TV
Pluto TV is the leading free streaming television service in America, delivering 100+ live and original channels and thousands of on-demand movies in partnership with major TV networks, movie studios, publishers, and digital media companies. The Pluto TV app is available on all mobile, web and connected TV streaming devices and millions of viewers tune in each month to watch premium news, TV shows, movies, sports, lifestyle, and trending digital series. Headquartered in Los Angeles, with offices in New York, Silicon Valley and Berlin, Pluto TV is backed by USVP, ProSiebenSat.1 Media, Scripps Networks Interactive, Samsung Ventures, Sky and other prominent investors.
[Image via Law&Crime Network]
Have a tip we should know? [email protected]