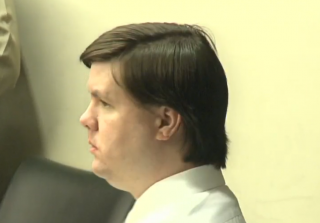 Update 5/2/16 3:07pm: Judge Mary Staley granted the defense's motion to change venues for the Justin Ross Harris murder trial. Judge Staley acknowledged that press coverage of the case, about whether Harris intentionally left his 22-month-old son in a hot car to die, has been "pervasive," and discussed extreme language used by potential jurors based on negative opinions they had of Harris.
Due to the widespread knowledge of the case and strong opinions of people in Cobb County, where jury selection had been taking place, the trial will move to another location, and jury selection will start over. Judge Staley said she will discuss specifics with attorneys from both sides. As of yet, there has been no announcement as to exactly when or where the trial will take place.
See below for more information about this, including an example of how the media had allegedly influenced Cobb County jurors.
---
During arguments on Monday, Ross's attorney, Bryan Lumpkin, argued that too many of the potential jurors in Cobb County, Georgia are familiar with the case, involving the death of Harris's son Cooper, who Harris left in a hot car for hours while he was at work.

A large percentage of the jury pool has admitted having knowledge of the case, with many saying they already formed an opinion about whether or not Harris is guilty of intentionally leaving Cooper in the car to die. There has been widespread media coverage of the case, and Lumpkin says some of the information that may have colored people's opinions is flat out false.
Reports had indicated that prior to Cooper's death, Harris had searched online for information about children dying in hot cars, which caused some to believe that he planned his son's demise. Lumpkin insisted in court, "That is not true. It has never been true," while saying that law enforcement officials had suggested otherwise.
Stay with LawNewz.com for continuing coverage of the case, as well as live streaming video of the trial once it begins.
Have a tip we should know? [email protected]