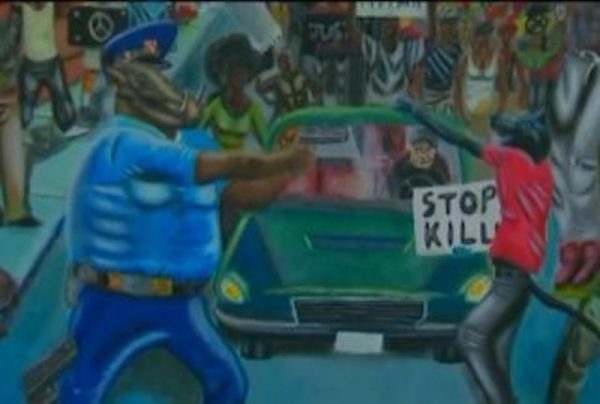 WASHINGTON (AP) — A federal judge has rejected efforts to reinstall in the Capitol a painting some lawmakers and police groups found offensive.
David Pulphus, a student artist from Missouri, and Rep. William Clay, his Democratic congressional representative, had sued Architect of the Capitol Stephen Ayers for removing the painting in January.
The painting, which shows what appears to be a pig in a police uniform, divided members of Congress for its depiction of Ferguson, Missouri.
U.S. District Judge John D. Bates says the government has used its editorial discretion in the selection and presentation of the art.
As a result, it's engaging in "government speech" and the plaintiffs have no First Amendment right to display the painting.
Leah J. Tulin, a lawyer representing Pulphus and Clay, says they are likely to appeal.
[Image via KTVI screengra
Have a tip we should know? [email protected]