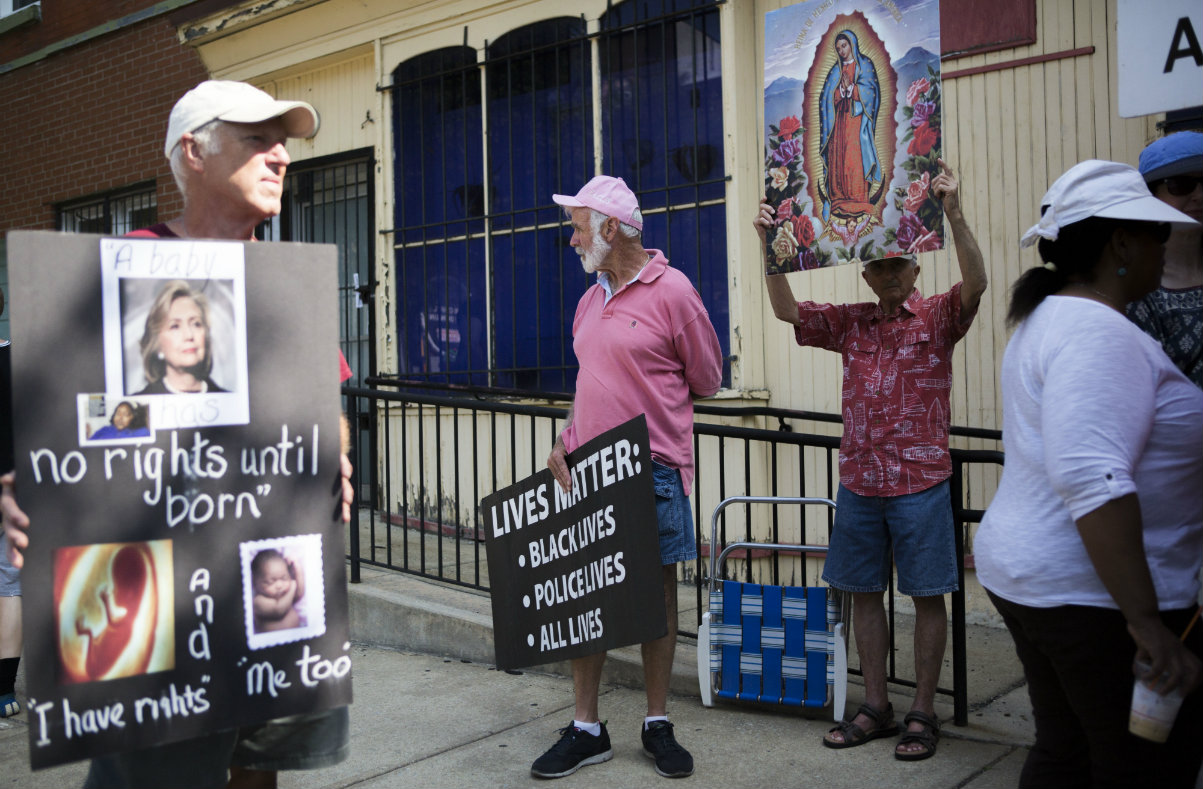 At least for now, Ohio doctors can perform abortions if the woman's motive at least partially had to do with the fetus having down syndrome. A federal court granted a motion for preliminary injunction on Wednesday, stopping authorities from enforcing H.B. 214, criminalizing such procedures. Judge Timothy S. Black said it the state law prohibiting such procedures violates federal case law going back to Roe v. Wade, which takes precedence here. From the ruling, citations removed:
And federal law is crystal clear: "a State may not prohibit any woman from making the ultimate decision to terminate her pregnancy before viability." … Here, Ohio's new law wrongfully does just that: it violates the right to privacy of every woman in Ohio and is unconstitutional on its face.
Doctor could be charged with a fourth-degree felony under the law, signed in December by Republican Gov. John Kasich. Physicians could also lose their license. Planned Parenthood and other medical providers represented by the American Civil Liberties Union sued in February, over month before the bill was to take effect on March 22.
Proponents of the law argue it is meant to defend against discrimination of people with down syndrome. Black didn't accept this argument [emphasis his, citations removed]:
The State argues that unborn children with a fetal indication of Down
syndrome are "disproportionately selected for abortion" and claims this will lead to a corresponding reduction of the Down syndrome community. … But these arguments simply rephrase the State's interest in potential life, which the Supreme
Court has already held does not become compelling under the law until viability.
Of course, this being a preliminary injunction, the law isn't dead, and the case must be litigated some more. That said, Black argued that plaintiffs are likely going to win in the end.
Dan Tierney, a spokesperson for the Ohio Attorney General's office, said they are still reviewing the decision for further action, and will continue to defend the law.
[Image of anti-abortion rally in Philadelphia, Pennsylvania in 2016 via Jessica Kourkounis/Getty Images]
Have a tip we should know? [email protected]